Homes in Bluffview in Dallas Texas
Bulffview is a neighborhood where original estate homes are being restored and contemporary homes are being built.
Bluffview is fabulous in-town neighborhoods! Bluffview's sprawling estates and custom homes are built along winding roads, along creeks, and atop hills.
The neighborhood is served by the Dallas Independent School District. Children in the neighborhood attend Sudie L. Williams Elementary School (located within the neighborhood), Benjamin Franklin Middle School, and Hillcrest High School.
Many Bluffview residents opt to send their children to nearby private schools. The most popular include St. Marks School of Texas, The Hockaday School, Greenhill School, The Episcopal School of Dallas, and The Lamplighter School.
Find out School Report for Bluffview in Dallas Texas  and detailed information on school districts, school ratings, test scores by grade, student-teacher ratio, and much more.

Gain valuable insight into the Bluffview in Dallas community by looking at household incomes, crime risk, education levels attained, and potential for extreme weather. Use the map to locate points of interest like shopping, restaurants, and health care services.

Real Estate Overview
Bluffview values have been pretty consistent since so many of the lots & homes are unique- acreage, private creeks & ponds, winding & rolling streets with everything from original cottages to mega custom mansions.
It continues to gain in popularity and prestige as its setting remains unchanged and the new construction enhances rather than distracts from the tone of the neighborhood.

You will find a mix of architectural styles with a range of modern, midcentury, and traditional estates.
Average home price is at $500,000 . Homes currently on the market range from $395,000 to as much as $10,988,000.
Access Bluffview in Dallas Texas community Market Report  and includes current listings, recent sales, Market inventory trends, property ownersip and addtional statictics for single family homes and condos in Northwood Hills ,Texas. Whether you're a buyer or seller, the knowledge you gain will help put you in control of your real estate transactions.

Location and Amenities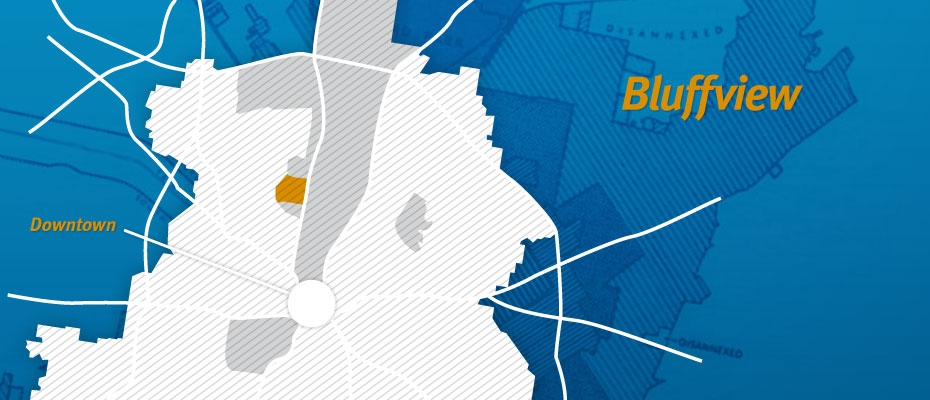 Located at West of the Dallas North Tollway, and situated north of Lover's Lane and continuing until Northwest Highway, including the Inwood Road and Devonshire neighborhoods on the east, Bluffview has become one of the most sought after neighborhoods for its rich real estate history and premiere location in the heart of the Metroplex.  It is 5 miles north of downtown Dallas and just west of University Park.
Bluffview is biking distance to Inwood Village, Snider Plaza, and Preston Center and Angela's . It is more of a forever home type place.
Lovers and Inwood will be a favorite destination with it's unique shops, boutique gyms, spas, and restaurants.
Financing Options
Your lender decides what you can borrow but you decide what you can afford.

Homes in the Bluffview in Dallas Texas Community are approved for several low down payment financing options including;FHA loans with as little as 3.5% down,Conventional loans with as little as 5% down and VA loans with as little as zero down.

Be informed in your homebuying and financing decisions whether you're a first home buyer or property owner. Get the loan information you need and check on how to qualify to loan programs today.

Find Homes for Sale in Bluffview in Dallas Texas .Visit my website to search for homes in Northwood Hills in Dallas Texas or to be notified with updated listings for homes for sale in Northwood as it hit the market.

Find out what your Bluffview in Dallas Texas is worth and receive a custom evaluation for your home in Northwood Hills in Dallas Texas.

 

Thank you for reading about Homes in Bluffview in Dallas Texas.