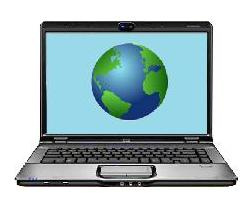 This article was originally posted on the Home Value Leads blog and is reposted here for discussion. 
Many reports and studies have shown the importance of the Internet in the real estate world. The National Association of Realtors conducted a survey that showed that 91% of all realtors use some type of social media for their business. 37% of all agents surveyed reported that their personal or company website was the single best tool for finding new leads. However, NAR also says that the average agent only receives 3% of their business from their website. There is plenty to learn about the best online tools and technologies for realtors who want to maximize their success in the digital realm.
Email Software
Sending and receiving emails are critical tasks for the success of your real estate business. A powerful email client will help you organize correspondence and hold on to messages that contain important information. Popular email clients today include Gmail, Microsoft Outlook, Apple Mail, and Mozilla Thunderbird. The best client for you will depend on your personal preferences and needs.
File Sharing Tools
Being able to transfer files quickly can be important when you want to access documents about a certain listing or send supporting materials to your clients. With a file sharing system like Dropbox, Evernote, or Google Drive, you will be able to get to important documents whenever you need them. Sophisticated file sharing tools offer compatibility with mobile devices as well, which means even if you are not in front of your computer you can access or share important files.
Photo Databases
Pictures are extremely important in real estate; they allow buyers to make a preliminary decision about homes they like, and they allow sellers to get their home exposed to a larger number of people. Using an online photo album tool like Flickr or Picassa will be very helpful for uploading photos of your listings. You can even use these tools to organize them so that you are able to instantly point your clients to the right place to see pictures of properties they are interested in. Don't forget the power of sites like Instagram or Pinterest for sharing these photos for others to see as lead generation tools.
Invoicing And Accounting Tools
Some of the best online tools and technologies for realtors are the ones that allow them to handle the financial aspects of their business. Choosing the right accounting tools depends on the size and type of your business. If you have an entire office to manage, accounting tools like QuickBooks and Sage will help you keep track of expenses and payroll. If you work alone as a realtor, you may prefer software designed for personal use like Quicken or AceMoney. Software such as Invoicera can create customized invoices and send them online to receive payments instantly which would be great for property management, but wouldn't be useful for the average agent. There are many options in this field, so be sure to do some research and choose one that works well for your financial style.
Customer Relationship Management (CRM) 
The days of note cards, sticky notes, and shoeboxes are long gone. If you are still working with these, you need to get with the times. Look at getting a powerful CRM that can manage much of your database automatically and keep you informed of where they are in the process and what you need to be doing to move them along in the process. Check out services like Follow Up Boss, Contactually, and 5Street. 
Realtors who ignore the rapid development of the internet run the risk of being left behind in an industry that is increasingly moving to the digital world. These are a few of the best online tools and technologies for realtors today. Make sure that you learn as much as possible about these and other tools that have the potential to help you run your real estate business more efficiently.
Photo Credit: By: Mike Licht