Hill Rom TotalCare Sport Modules for Sale "Percussion Vibration" and
"Rotation" Hospital Bed Modules in New Condition $1,500 per Pair

We have a supply of surplus Hill Rom TotalCare Sport Hospital Bed
Modules for Sale including "Percussion / Vibration module" and also
the "Rotation" module. Low Air loss modules are also available for
$600 each.

The "modules" for the P1900 TotalCare Sport bed are the tools that
make the bed perform "auto patient rotation", "percussion and
vibration" for upper respiratory system and "low air loss", as
an added upgrade feature to the air mattress system.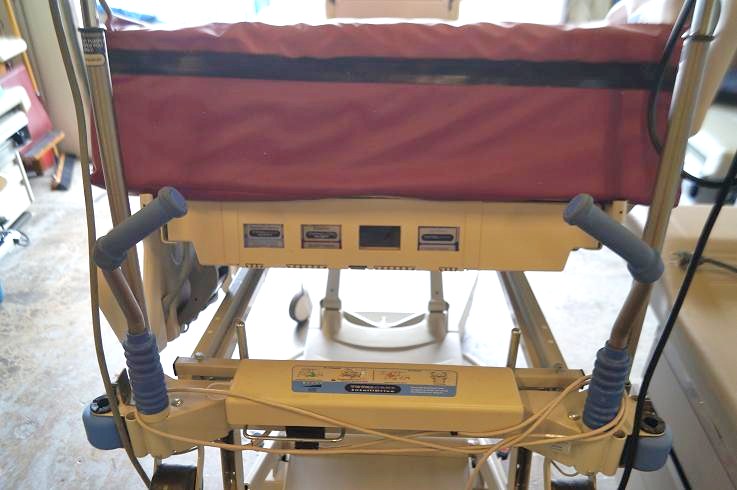 Three modules are in the bed - they sit right below the top of the head section of bed
One section - the third - is an extra box that does not get a module.
1. Percussion - vibration
2. Rotation
3. Low air loss

Many people selling the beds do not include the modules and
thus the bed has limited functionality. It is important to see and
make sure the bed includes the modules for the features you
want before making the purchase. The photo above shows a
bed with all three modules installed.

Many times hospitals will by 20 beds and only 10 sets of modules
because they are expensive and all ther beds may not need the
extra features.

We sell modules to home owners who have bought the beds and
also to hospitals that are looking for extra modules for beds
in their inventory.


ICU Hospital Beds - TotalCare Sport Bed

Modules come with a 180 day warranty to ensure they are delivered
in good working condition. Items are surplus and in new condition.

Buy Hospital Bed Modules for TotalCare Sport beds call
858-731-7278 or 858-263-4894.

Hospital Direct Medical Equipment
"New, Used and Surplus Medical and Hospital Equipment"

4901 Morena Blvd. #506
San Diego Ca., 92117
9AM to 5PM Mon-Fri
10AM to 2PM Saturday
USA Office phone: (858) 731-7278
Office #2 (858) 263-4894
USA Email: getinfo@san.rr.com




We also sell TotalCare Sport beds and other ICU based beds
and medical equipment - visit www.1hospitalbeds.com
for beds and www.1usedmedicalequipment.com for
other medical items. 

Hospital Direct Medical Equipment
"New, Used and Surplus Medical and Hospital Equipment"

4901 Morena Blvd. #506
San Diego Ca., 92117
9AM to 5PM Mon-Fri
10AM to 2PM Saturday
USA Office phone: (858) 731-7278
Office #2 (858) 263-4894
USA Email: hospitaldirectmedical@gmail.com