Last week I spontaneously decided to play hooky and take a day off to go on a boat tour. I decided to go on the Holoholo boat tour that cruises the Napali coast and to Lehua rock which is right next to the forbidden island of Niihau. Holoholo charters is the only company that I know of that is allowed to go to Lehua rock.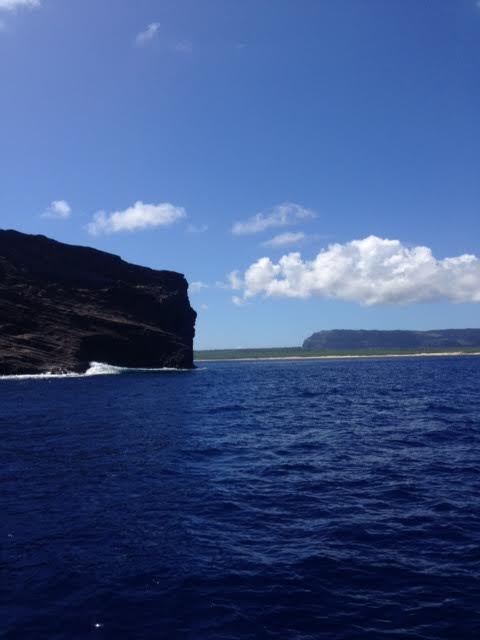 It was so much fun! First we explored the Napali coast. There you can see the infamous cathedral mountains. The boat is relatively fast which was nice to avoid sea sickness. Later the holoholo charters crew told me it's the fastest boat Kauai has for its size. We got to get close to caves and dolphins. There were waterfalls and I learned some interesting facts about Kauai's north coast line.
Then we headed to Lehua rock which took about 1.5 hours to get there. Right when we got there we got to snorkel and see some of the reef and ocean life. Lunch was provided then we headed back to Port Allen in Ele`ele.
I had such a great time that I highly recommend this tour. The crew was so friendly and this was the fastest boat I have ever been on!  The ride was really smooth although that probably depends on weather conditions also. It was also the closest I have ever been or ever will be to Niihau and that's what made me choose this tour. A great experience! Check out Holoholo Charters website here.