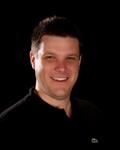 Every day, we are asked "Does Home Value Leads really work? What can I do to make it successful?" Of course, we are going to say the system works. 1) Because we are biased, and 2) Because it really does WORK. So rather than you hearing it from us, we introduced the Agent Spotlight, where we highlight one of our clients who is using Home Value Leads to enhance their real estate lead generation and get some tips on how to enhance yours as well.
Ross Hardy specializes in Spring Hill real estate in Florida. He believes in providing an unparalleled level of service to his clients and takes great pleasure in helping them realize their real estate dreams. We asked Ross to share some of the secret to his success using Home Value Leads and how he gets listings for his real estate business.
HVL: Ross, tell us a bit about your business. Are you a single agent, a broker, or a team?
Ross: We are the Ross Hardy Team. We have 6 agents and 3 administrative assistants. Together we have closed over $15,000,000 in transactions and were the #1 real state team in Hernando County, Florida.
HVL: How many listings have you gotten from the Home Value Leads system?
Ross: Our team has signed 5 listings from leads generated from Home Value Leads with several more in the pipeline. We are very happy with the results we have seen.
HVL: What kind of budget do you have for seller lead generation and is it a stop/start or a more consistent spend and why?
Ross: We usually do a stop/start method and budget for $30 for a 4-5 day period. The quick burst of leads seems to work better for us and we are able to generate a good number of leads for less money that way.
HVL: So many agents complain that online leads are "low quality." What do you think has made you successful at converting listing leads from Home Value Leads into clients?
Ross: Conversion is all in the follow up. Too many agents think if the listing lead isn't ready to transact immediately, they are low quality. That's not true at all and if you follow up with them consistently, you will get the call when they are ready to list. We use mail, email and market snapshots as well as phone calls to try to convert the lead into a listing.
HVL: Can you give us an idea of the process that you go through when a listing lead comes in? What's your follow up strategy?
Ross: The first thing we do is to reach out immediately via phone if they leave a number. Then it's an initial email response and right into a drip campaign. Finally, we send a thank you note via mail and then follow up with a marketing mail out after 1 month. By implementing an aggressive lead follow up plan, we can prove that we will be aggressively marketing their home when it is time to sell.
HVL: If you could give ONE piece of advice that would enhance other agent's online lead generation conversion numbers, what would it be?
Ross: Try, try again. Rarely will you convert after the first contact. Just like buyer leads, a lot of these sellers are looking may be 9-12 months out from turning into a deal. Make sure you have a good follow up plan in place to stay in front of them as much as possible. If you stop following up after a week or two, you are going to miss out on a ton of business.
We would like to thank Ross for answering our questions about how he has used Home Value Leads to get listing in his real estate business. If you'd like to see if Home Value Leads can help boost your business, we would like to invite you to take advantage of our 14 day free trial. You can also see exactly how our system works by taking a look at our demo site.