Homes in Frisco in Dallas Texas
Frisco neighborhoods earned two of the top three spots for the best neighborhoods for families with children as part of the yearlong data analysis by The Dallas Morning News.
Frisco ISD currently has six high schools: Frisco High School, Centennial High School, Liberty High School, Wakeland High School, Heritage High School, and Lone Star High School. Higher education are Collin College,Dallas Baptist University  and University of North Texas .


Find out School Report for Frisco in Dallas Texas  and detailed information on school districts, school ratings, test scores by grade, student-teacher ratio, and much more.

Gain valuable insight into the Frisco community by looking at household incomes, crime risk, education levels attained, and potential for extreme weather. Use the map to locate points of interest like shopping, restaurants, and health care services.

Real Estate Overview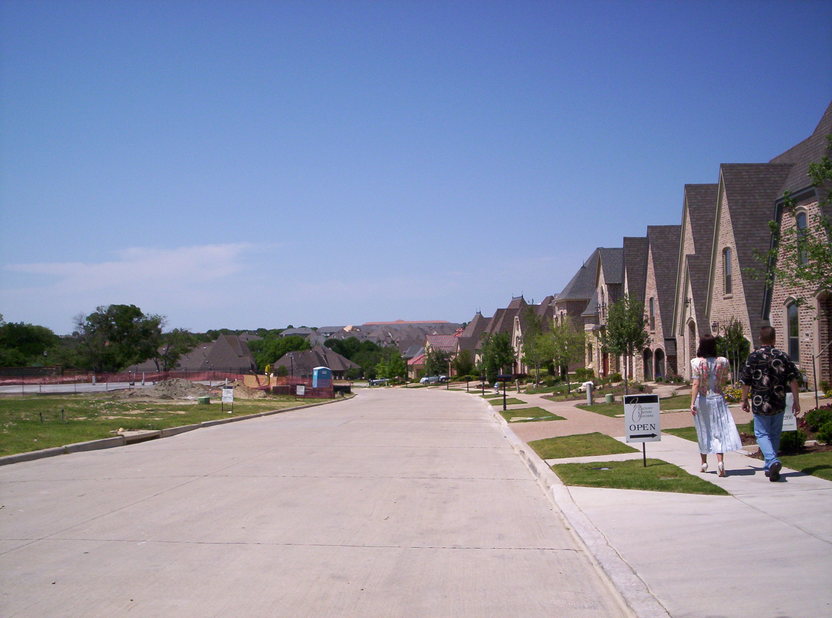 As of June 1, 2014, the city had a population estimated at 140,220. Frisco was the fastest-growing city in the United States in 2009,and also the fastest-growing city in the nation from 2000 to 2009. Current Area is 66.96 square miles. Housing Units is 51,000    (as of Sept. 1, 2014). Frisco also built Frisco Square, a mixed-use development that will become the new downtown. Frisco Square has about 250 rental residential units, seven restaurants, about 40,000 square feet (3,700 m2) of commercial office space and a few personal service locations.
Homes currently on the market range from $128,500 to $7,775,000. Square feet ranging from 1352 to as much as 10919 with bedroom from 2 to 6.

Access Frisco in Dallas Texas community Market Report  and includes current listings, recent sales, Market inventory trends, property ownersip and addtional statictics for single family homes and condos in Frisco, Texas. Whether you're a buyer or seller, the knowledge you gain will help put you in control of your real estate transactions.

Location and Amenities
Frisco has built the Frisco Athletic Center that features 18,000 square feet (1,700 m2) of indoor aquatics elements and about 40,000 square feet (3,700 m2) of outdoor aquatic features. Some area residents refer to this as the "Rec Center" or "F.A.C." It features upscale exercise equipment, as well as group exercise classes.
Financing Options

Your lender decides what you can borrow but you decide what you can afford.


Homes in the Frisco in Dallas Texas Community are approved for several low down payment financing options including; FHA loans with as little as 3.5% down, Conventional loans with as little as 5% down and VA loans with as little as zero down.

Be informed in your homebuying and financing decisions whether you're a first home buyer or property owner. Get the loan information you need and check on how to qualify to loan programs today!

Find Homes for Sale in Frisco in Dallas Texas .Visit my website to search for homes in Frisco in Dallas Texas or to be notified with updated listings for homes for sale inFrisco as it hit the market.


Find out what your Frisco in Dallas Texas is worth and receive a custom evaluation for your home in Frisco, north of Dallas Texas.



 

Thank you for reading about Homes in Frisco in Dallas Texas