This is a picture of my grandson Ryan with a fish he caught.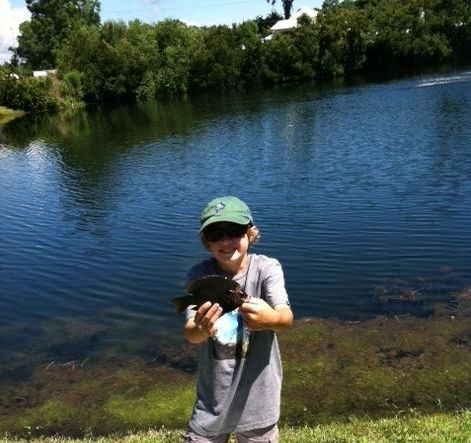 It was taken last August by one of the lakes in my subdivision, Isle de Mai.  Ryan and his brother caught several bream, this is a pretty big one.  My grandsons have always enjoyed fishing much like their dad.
Isle de Mai is located off Bailey Road on Amelia Island, Florida.