Amazing Grace Crop Maze

It's that time again, school is back in session. Wait, I think I heard a woohoo from parents all around on that one. :) The temps are starting to cool down. Okay, maybe not as cool as other places, but cool to us. :) October is right around the corner, which brings pumpkins, scarecrows, crop mazes and lots of fun.
This post is about the Amazing Grace Crop Maze, which is a crop maze located in the Lake Asbury area of Green Cove Springs. Right off of Sandridge (739), not far from Russell Road (209) and Henley Ave. (See map below).
The Details:
October 3rd- November 8th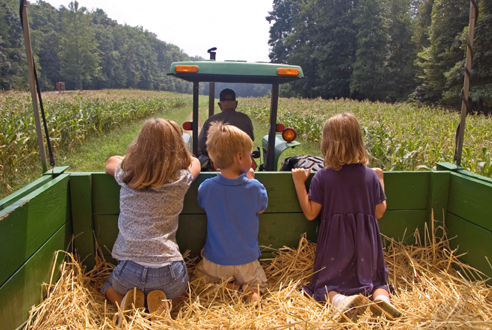 Hours of Operation:
Friday 4pm-9pm Saturday 10am-9pm If you would like more details, here is their contact information via the web: Amazing Grace Crop Maze Amazing Grace Crop Maze Facebook page
Originally Posted at: Northeast Florida Life