---
View Larger Map

Beautiful. Fabulous. Two words so fitting when describing the excellent qualities of our newest listing: a 3 bed, 2.5 bath upscale home in Maricopa Meadows.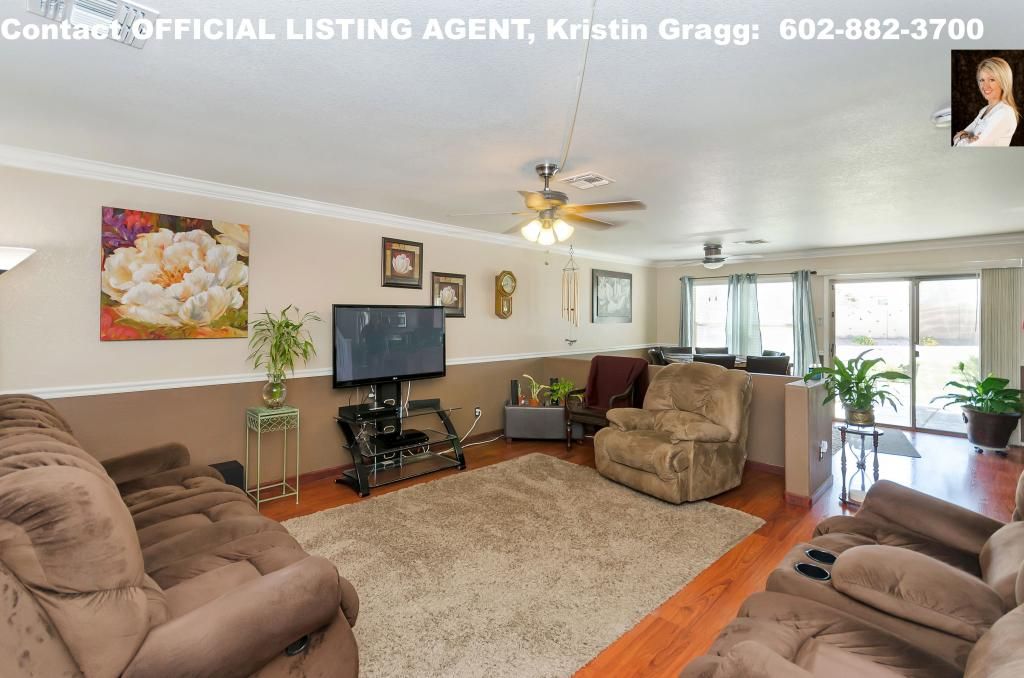 | | |
| --- | --- |
| | The great room and dining room beautifully shows off the expanse of this home's fabulous interior on a wonderful carpet and cherry laminate flooring and crown molding. With a setup like this, it's easy to think of cozy mornings and pleasant evenings, between being curled up on the couch and enjoying a meal, just as it's easy for all that space to accommodate family, friends and guests over for, say, the big sports event on TV. |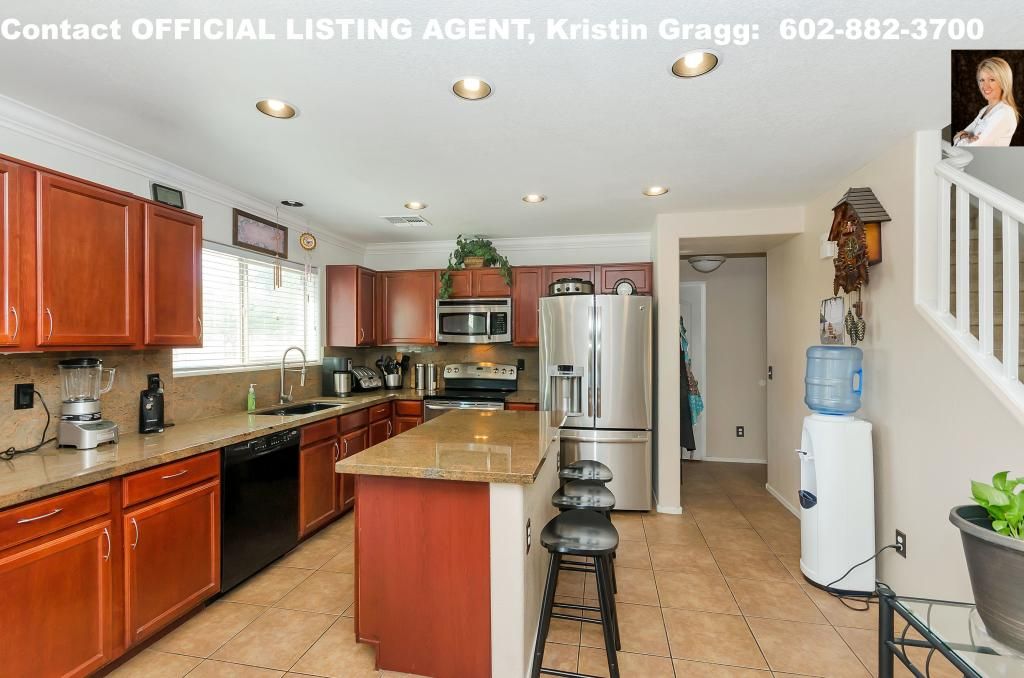 The fabulous kitchen features not only beautiful cherry cabinets, granite countertops and tile flooring but it also overlooks a huge, park-like backyard showcasing a gorgeous pool.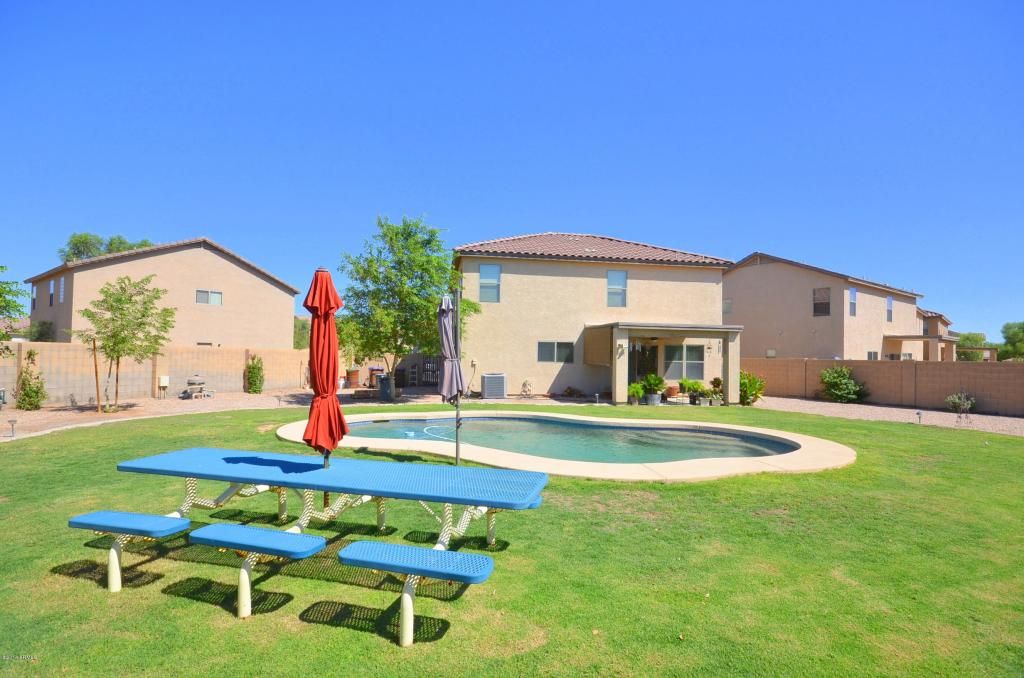 And just look at how huge and park-like that backyard is!
| | |
| --- | --- |
| That refreshingly gorgeous Pebble Tec pool is situated close to a ramada and a built-in BBQ. Community amenities include a park with a playground, covered seating, open fields, numerous play centers and lake at the front entrance but your new beautiful home gives you the option of not going too far from it should you feel the need for some outdoor activities or festivities. | |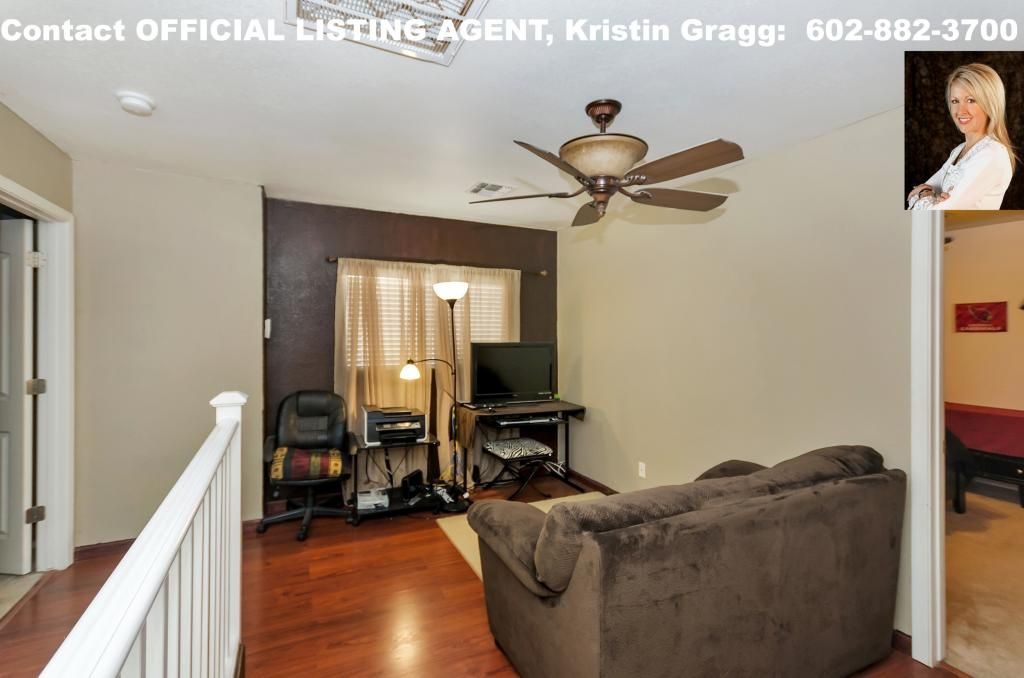 | | |
| --- | --- |
| Back inside and upstairs, a neat idea to do with all that space in the loft is to convert a portion of it into a computer area, small study even perhaps a mini-gym with threadmill. | |
| | |
| --- | --- |
| | |
| | Space continues to be abudant with the master and spare bedrooms with the former affording itself a walk-in closet. Just think of how luxurious a night's sleep is in one of these rooms- and that feeling of overwhelming pride and satisfaction that comes along with owning a beautiful and fabulous upscale home like this! |
View Photos

$175,000

3

 

2.5

 

1992

 

 

Active

 

5181935

Beautiful Upscale Home in the Fabulous neigborhood of Maricopa Meadows. Fabulous Kitchen w/ Cherry Cabinets & Granite Countertops which overlooks the...

Listing courtesy of Keller Williams Realty East Valley

 
Click here to view all of the Shanna Day Team Featured Listings
Click here to view all of the homes for sale in Maricopa, AZ
Click here to view the Shanna Day Team's Maricopa Real Estate Listings Page or if you're looking for a specific type or group of listings, click on the appropriate link below:
Call or Text For Your Own Private Showing Or For Open House Schedule:
Shanna Day w/ The Shanna Day Dream Home Team,
Keller Williams Realty East Valley
480-415-7616 (8am - 8pm M-Sa)
View ShannaDay Dream Team Profile 
As part of the Shanna Day Dream Home Team, Kristin is our Lead Listing Specialist. Kristin has more than 17 years of extensive listing experience - from new builds to lots and land, from Luxury to Starter Homes. You can't go wrong by giving Kristin a call and chatting with her about the value of your home! We LOVE having Kristin on our team because she is very thorough and detail oriented on one hand, yet so friendly, personable and persuasive on the other. She's the perfect Listing Agent to get the job done and done right! Call her today!   :)


Call/Text (602) 882-3700
Click here to view all of the Shanna Day Team Featured Listings
FUTURE QUESTIONS
If you have any topics or questions you would like answered, contact The Shanna Day Dream Home Team - we'll find the answers for you!   
Shanna Day Dream Home Team
Keller Williams Realty East Valley
480-415-7616