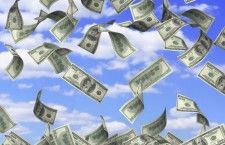 So you have decided it is time to sell your current home and purchase another one. Advice is everywhere, on the internet, from friends, television shows! What are the myths and what suggestions are helpful? Yes I know you are thinking, ok Kris this is blog what guidance are YOU offering?? I am glad you asked! Here are 5 pitfalls to avoid when selling your next home, that could save you thousands of dollars! Some maybe you have never heard about. Read on.
Pitfall 1: Improper Pricing
This is a well discussed topic with many different strategies floating around. One common misconception is to price slightly higher with the assumption that you can always go down during the negotiation process. When this strategy is employed, the seller usually winds up netting less in the end. More time is spent on the market with a home that is not correctly priced. An overpriced home has less exposure to the potential buyers.  Many agents will not show homes that are overpriced to their clients. As a buyer is searching on the internet for homes in their range, your home may not be on the search results! When a home is priced properly it will sell quickly and for more money. Sometimes the tricky part is finding the "sweet spot".
Pitfall 2: Limited Exposure
A good marketing plan is vital for selling a home in this day and age. There are many different avenues a potential buyer finds homes.  With a solid tailor-made marketing plan your home is advertised in the areas that buyers are looking. A comprehensive understanding of today's buyer and the internet is paramount in selling a home.  The industry recognizes this and caters to this trend.  
Pitfall 3: Thinking the Appraisal is the Value of Your Home
Usually when we think of the appraisal we automatically think that is what a home is worth. This is not 100% correct. The appraisal is an opinion of value. The bank hires the appraiser who is obligated to follow strict guidelines. The bank is assuming the risk, so they want to ensure the value is there to protect their investment. An appraisal is comprehensive and is often used to validate a value for the one requesting the report. Many online sites offer automatic home values. These are not accurate and are generated using algorithms and do not take many factors into account.  In some areas they are very close to the value, however in some areas they are not accurate.
Pitfall 4: Not Understanding Your Rights and Contractual Obligations
This is an area that does not receive a lot of attention. Unfortunately many real estate horror stories stem from poorly worded contracts. The laws regarding real estate transactions are very complex and affect the seller in many ways. The industry is constantly changing and becoming more and more complex.  It is important to work with an agent that is current on the new laws and contracts that affect a seller.
Pitfall 5: Properly Dressing A Home for Sale
This is an area that attracts a lot of attention! Staging is a very "hot topic" in real estate as it should be.  How we live in a home is different than how we sell a home. When a home is on the market a buyer needs to imagine themselves living in a home.  They should feel it is home to them. Much has been written on tips to properly stage a home, so they will not be discussed here. Remember buyers first buy on emotion, then they justify their decision through logic. A properly dressed home helps a buyer through this process.
By avoiding these common pitfalls you will have a positive experience selling your next home. As always, hire a professional to help navigate through the process.
 To find what your home's value is Click here!