Merry Christmas Eve...What To Do?
I found this great article by Kori Ellis.  See below for some wonderful ideas on what to do this Christmas Eve:
What To Do On Christmas Eve
Kids are full of anticipation on Christmas Eve, while parents are often stressed about last-minute gift-wrapping and other Christmas Day preparations. Slow down a little bit and enjoy Christmas Eve with a special holiday tradition. This year, start a new Christmas Eve tradition that your whole family will love for generations to come.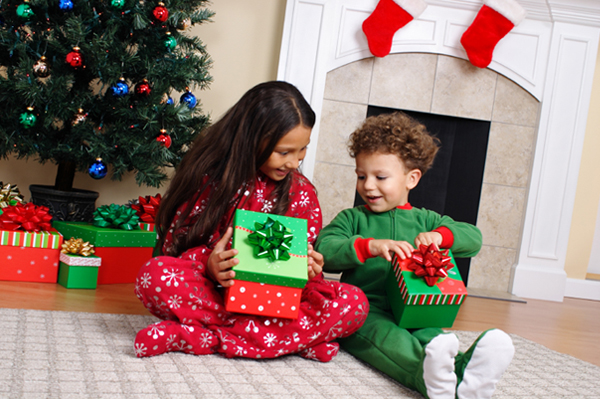 Help those in need
Oftentimes, we get so caught up in the material aspects of the holiday season that we forget about giving back. Teach your children about the importance of helping those in need. On Christmas Eve, bring gifts to your local children's shelter, volunteer your family time at a neighborhood soup kitchen or find another way to help the less fortunate.
"We have made it a Christmas Eve tradition to invite someone in need into our home for a special meal and evening of holiday fun," says Marcella Morani, a mom of three in Houston. "You can always find a serviceman or other person who is away from his family during the holidays who will really appreciate the gesture."
Open one gift
Is the anticipation of waiting until Christmas morning too much for your kids to handle? Make it a Christmas Eve tradition to open just one gift before going to bed. This can be a fabulous time for your children to exchange gifts that they have bought (or made) for each other.
"It's been a tradition in our family since I was little," explains Laura Johnsen, mother of four boys. "And, I have carried it on with my own kids. Right before bedtime at Christmas Eve, we all sit around the Christmas tree and each open one present. The kids always beg for one more, but they know they have to wait until morning for the rest."
Go to church at midnight
Many people don't find the time to attend worship services on Christmas Day. So instead, go to church at midnight on Christmas Eve. Most churches offer a midnight (or at least a late evening) service on Christmas Eve.
Prepare Christmas breakfast
Who has time to cook on Christmas morning? Make it a family tradition to prepare a special Christmas breakfast the night before. Kids can help by squeezing fresh orange juice, making a breakfast fruit salad or setting the table. To make things easier, you can prepare a breakfast casserole on Christmas Eve that you can just pop in the oven in the morning.
Predictions for the new year
Some countries have very unusual (and funny) traditions on Christmas Eve. For example, people throw Loksa (bread, water and poppy seeds) on their ceiling in Slovakia. If the Loksa sticks, the harvest will be bountiful in the next year. On the other hand, single women in the Czech Republic find out if they will marry in the coming year. On Christmas Eve, the woman stands with her back to the door and throws a shoe over her shoulder. If the shoe lands with the toe pointing toward the door, she'll get married in the upcoming year.