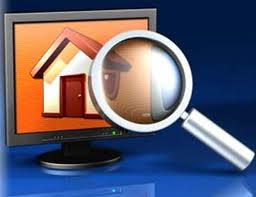 Searching Virginia real estate for sale online can often be a cumbersome activity. There are many real estate websites to select from. The following information on searching Virginia real estate for sale online may help you better understand these options.
Real Estate Sites Are Not Identical
Virginia real estate listings are typically added to a database, called the Multiple Listing Service (MLS), by individual real estate professionals. The listings are then shared to third parties through syndication. These other companies reformat the data and display them in different ways on their sites.
Even though all of the sites pull data from MLS, they do not actually receive every listing or every available field from MLS. Sellers can also opt-out of getting their information included in the feed. Also, these third parties may only pull new listings at particular times, so new homes may not instantly display. If you are searching home listings in a quickly moving market, a delay in learning about a recently entered listing can result in missing your dream house.
Searching Virginia Real Estate For Sale Online
Checking the Internet is a good way to perform a preliminary search, but remember that local real estate professionals have the ability to view everything in MLS and complete property data such as disclosures. Real estate professionals can either filter homes for sale on your behalf or provide you with direct access to the system via their MLS access. Call us for more information on this.
Advantages to Working with Real Estate Professionals
Searching for homes is complicated enough on its own, not to mention the actual purchase process once you select a home. Why not receive help? Hiring us means having someone to provide useful information through every step of the process. We can help you narrow down listings to view, assess alternatives, and make informed decisions. You may continue to use third party sites that you enjoy plus the one that your broker offers.
Amir Sadeghi 
Founder at Five Star Realty Services
Keller Williams Realty Inc,
11700 Plaza America Drive, Suite# 150
Licensed to practice Real Estate in VA