Richmond, Va.
The Capital of the Commonwealth hits the top 10 list for hottest housing markets in the country.Our office a Keller Wiliams,Richmond West has had a brisk pace of buiness so far in the 1st quarter.We hope that the climate continues to be condusive to folks wanting to engage in the real estate market.HomesBuyRickGibbs is poised to engage in this uptick in the market place.We have seen both 1st time buyers as well as seasoned buyers "dip their toe into the pool " with enthusiasm and excitement for the 1st time in a while.Based on a number of forecast the Best is yet to come!!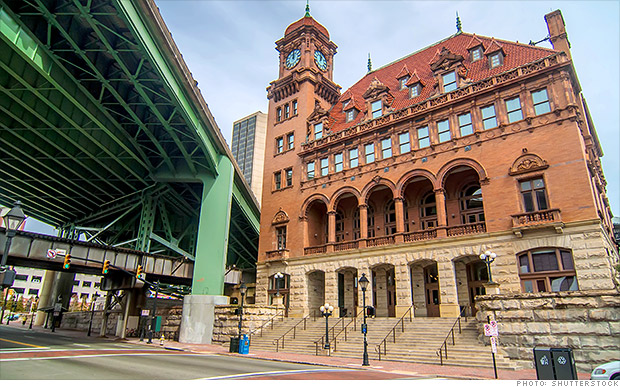 Median home price 

: $220,600

Forecast gain through Sept. 2014

: 8.5%
Home prices in Virginia's state capital have been running at a steady pace over the past three years, up about 3% annually since 2010.
That's been helped by the area's diverse economy -- which includes a stable mix of government, financial, education and manufacturing jobs -- and low unemployment rate, which is well below the national figure.
As a result, home sales have taken off and prices are starting to reflect that, according to the Richmond Association of Realtors. CoreLogic forecasts that home prices in the metro area will gain another 8.5% in the 12 months through September.
Source CNN-Money
Rick Gibbs/ HomesBuyRickGibbs.com