What Can You Do With a Horse Property Of Nearly 2 Acres?
HUGE PRICE DROP!

You won't find another phenomenal opportunity like this! Previously at $1,000,000, you can now own this spectacular English Tudor Mansion w/ approx. 2 acre horse property for just

$849,000!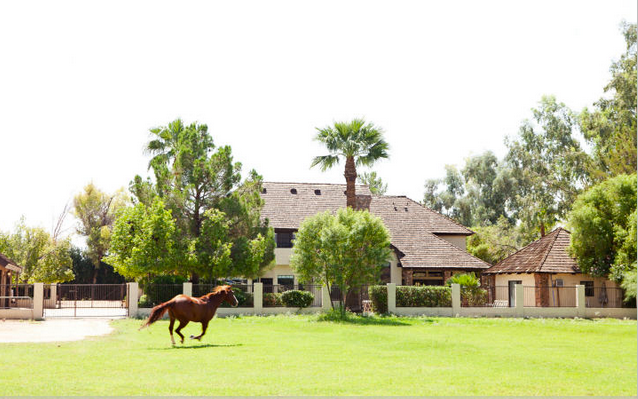 This sweeping property of lush mature landscaping and irrigated pasture is definitely a horse lover's dream. With all that space and amenities, it's just perfect for raising and training quarter horses, Arabians, even ponies if you want to!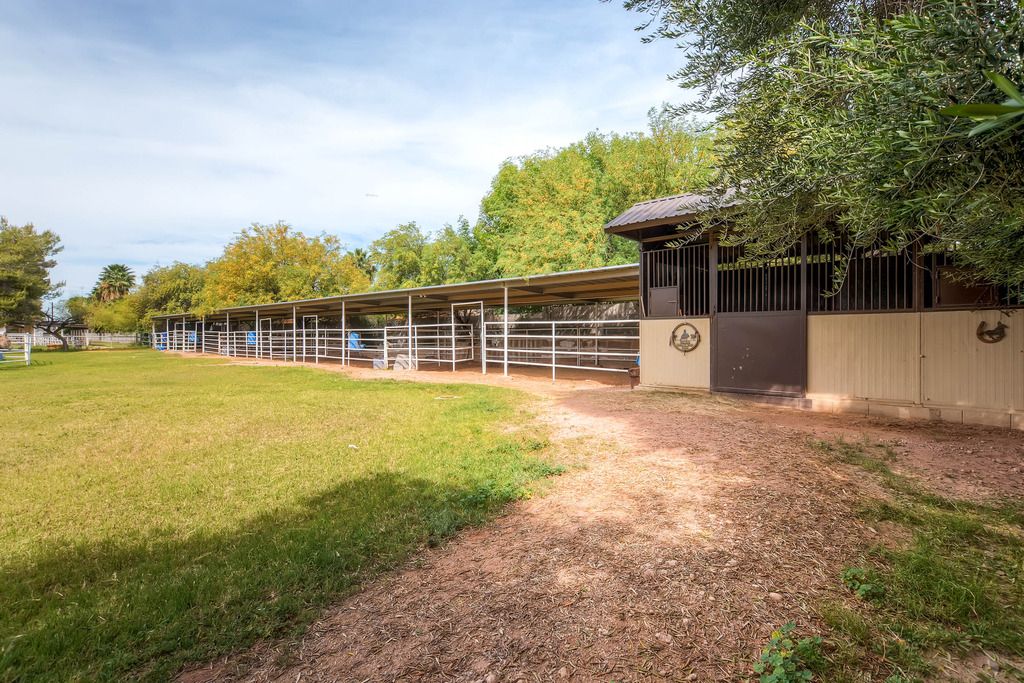 But don't let that stop you if you're into raising or breeding other animals: farm creatures like goats, hogs and cattles, even llamas- or something uncommon like emus! Just convert the stall barns and mare motels to fit your animals' needs.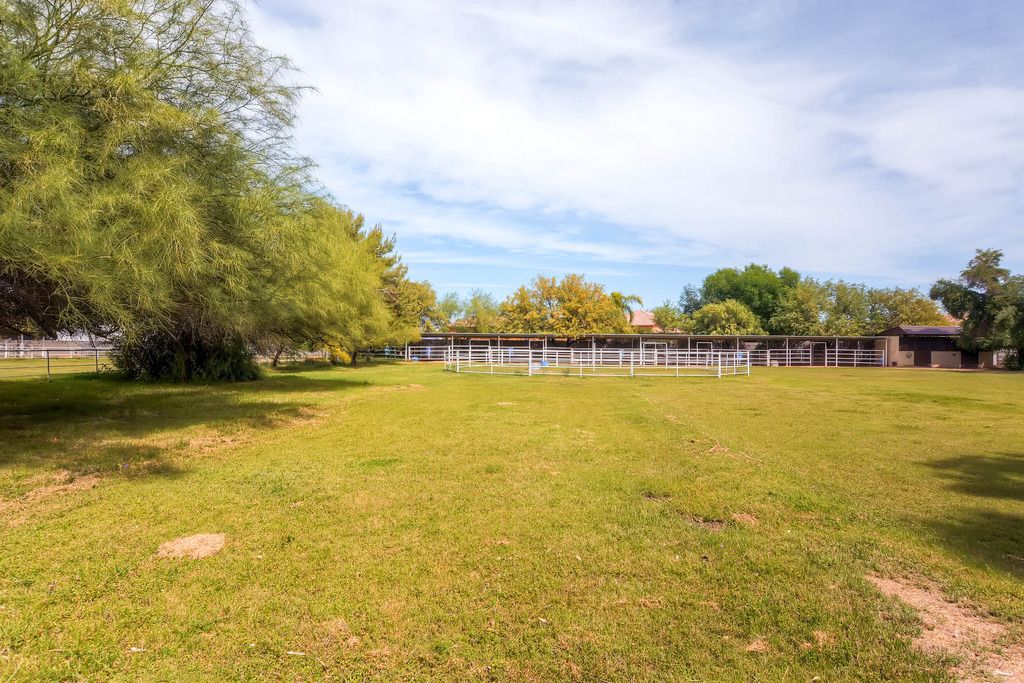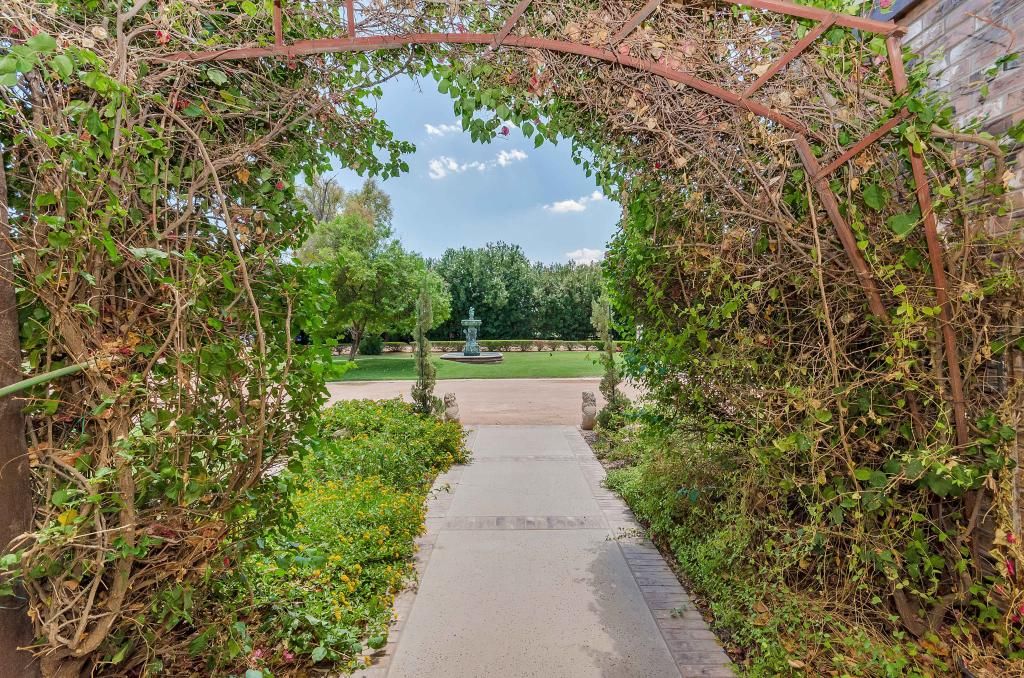 While you're at it, you might as well transform the land into a small farm with covered parking for tractors, equipment and more. Or maybe grow your own fruits or vegetables; an orchard, perhaps, for profit or to stock your pantry with. How about flowers? Take a cue from the oleander-lined path and drive going to this outstanding property or grow your favorite kinds. Build or plant around the arena or find another creative way of including it in your garden scheme.

If you ever wanted your very own sports field at your backyard, well this is your chance! Play baseball, soccer or polo, maybe even croquet, frisbee or golf. How about a covered court on one corner for basketball or badminton?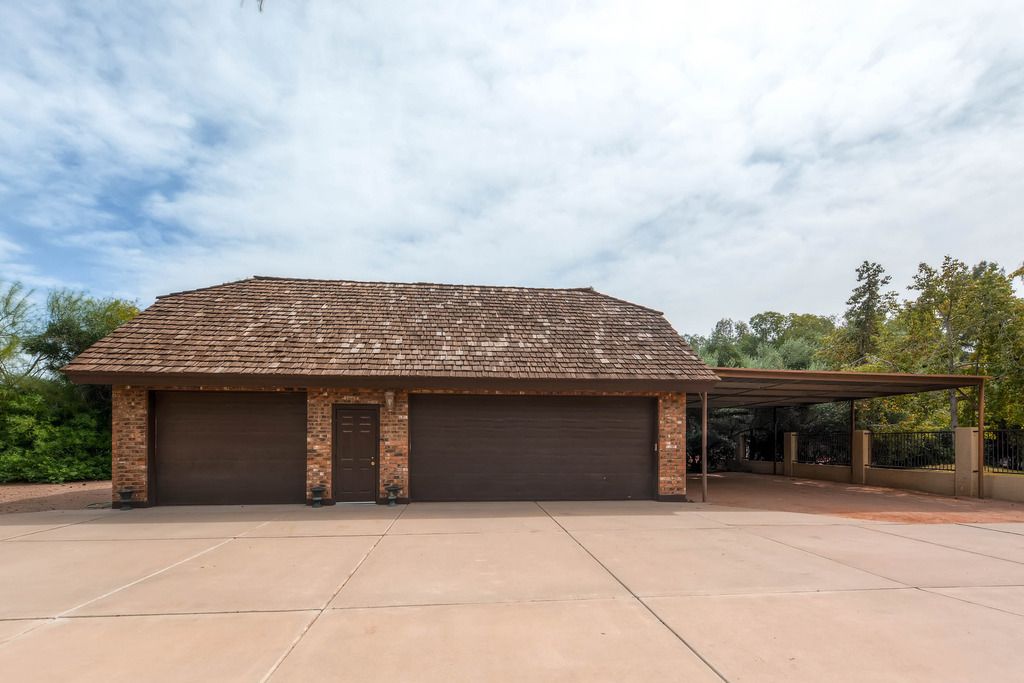 Avid card collector? Not only do you get a lot of space to park and show off all of your automotive beauties here, this property also comes with a 3-car garage, RV gate and parking and separate storage area!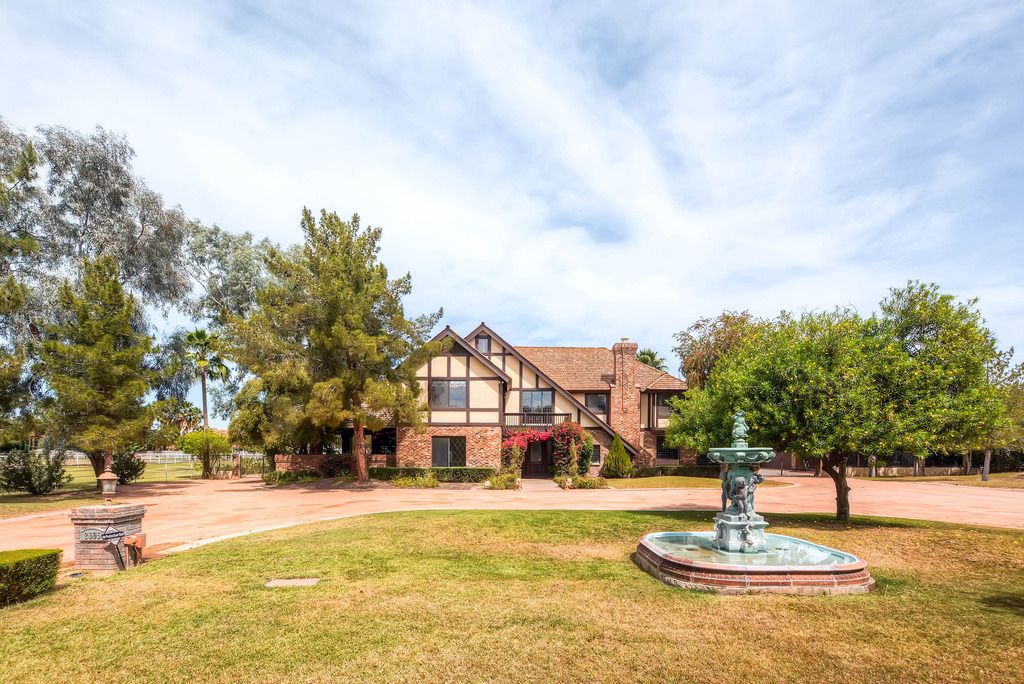 Don't forget that it also comes with a romantic English Tudor Mansion: 5 bedrooms, 4 baths in the main home plus a 1 bed, 1 bath 900 sq. ft. guest home. Add to that great views, a circular drive, soaring ceilings, patios, balconies/decks, courtyards and a private pool!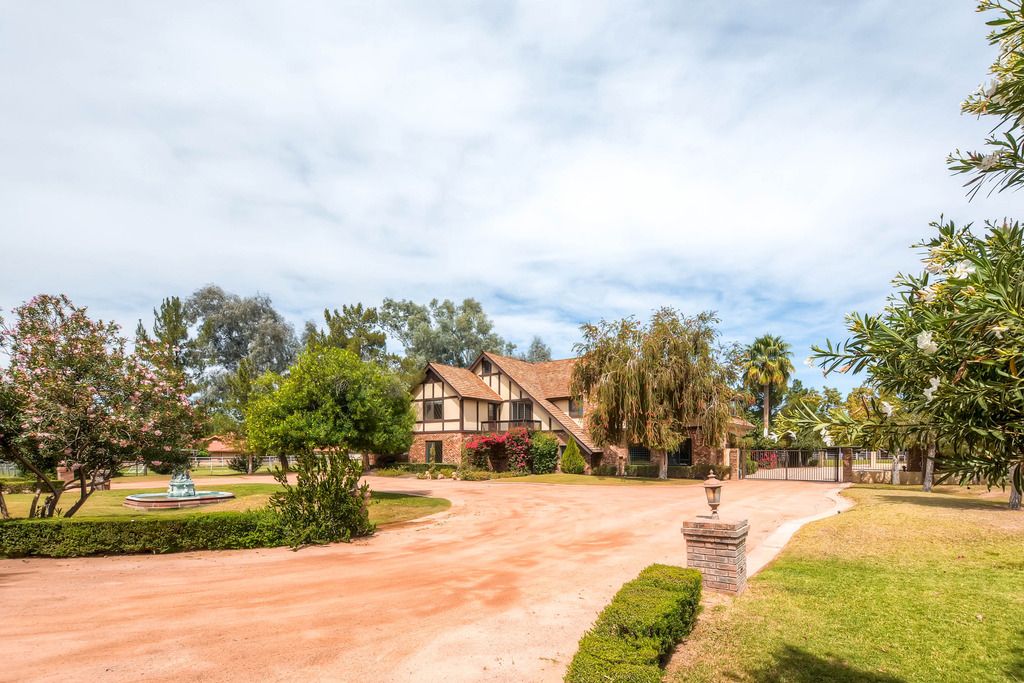 With all the impressive features and possibilities this horse property possesses, it comes at an astonishing reduced price! Now priced at $1,000,000 $849,000 for a quick sale, grab this chance fast of becoming the master of this grand and stately estate before someone else does!
View Photos

$849,000

Enter From A Private Tree-Lined Drive As If Going Back In Time Down A Country Lane To A Romantic English Mansion. Charm Inside And Out Describes This...

Listing courtesy of Keller Williams Realty East Valley

 
Click here to view all of the Shanna Day Team Featured Listings
Click here to view all of the homes for sale in Mesa, AZ 
Click here to view the Shanna Day Team's Mesa Real Estate Listings Page or if you're looking for a specific type or group of listings, click on the appropriate link below:
View ShannaDay Dream Team Profile

FUTURE QUESTIONS
If you have any topics or questions you would like answered, contact The Shanna Day Dream Home Team – we'll find the answers for you!


Shanna Day Dream Home Team
Keller Williams Realty East Valley
What Can You Do With a Horse Property Of Nearly 2 Acres?