Are you looking for impactful ways to create a statement for the home you are selling?  Here are some fun and inexpensive ways you could do this.
1. First impressions can't be changed. So you want to woo every potential buyer from the moment they pull up to the house. Tidy up the front entry way. Set out a welcome chair and a potted plant.  Put a fresh welcome mat at the front door. Hang a wreath that fits with the season.
2. You will want to do the same thing just inside the front door.  A tidy and welcoming entrance with a small table, a mirror, side lamp and a house plant or a seasonal floral arrangement.  
3. A big mirror is a fun way to change a space. It adds light instantly, like you've added a window.  A great way to do this is to find a gently used one from Salvation Army or your local thrift shop and paint the frame to fit your room's color scheme!
 4. For open shelves, book cases or built-ins think of threes.  Remove the clutter and keep it simple and pleasing to the eye. Have 3-5 books standing up on one shelf and 3-5 books stacked. Use various props on another shelf but have a flow in mind such as color or a theme. Too much stuff can just be overwhelming. Use a nice basket if it needs to hold the clutter.
5. Keep the clutter from the office or kitchen tidy. Use an attractive flat basket or a tray  to contain the mail and/or other important papers. Do the same thing to contain remote controls for the family room. It looks better and it keeps everything organized.
6. Instead of painting the whole room for a fresh look just pant an accent wall,
staying in the neutral colors but a shade darker for an elegant or soothing statement. 
7. For the bathroom go for a spa like-feeling.  Go for one colore, all white, grey, or beige - towels, fabric shower curtain, and floor mat. Another idea is to use creams and aqua colors together. (Don't forget to hide all of the personal items!) You can paint dated tile, get rid of mold with 1 part bleach and one part water in a spray bottle, and think about using a pedestal sink in the powder room to show off the space!
8. In the bedroom use a layering effect.  It's a great way to add visual interest by folding the layers,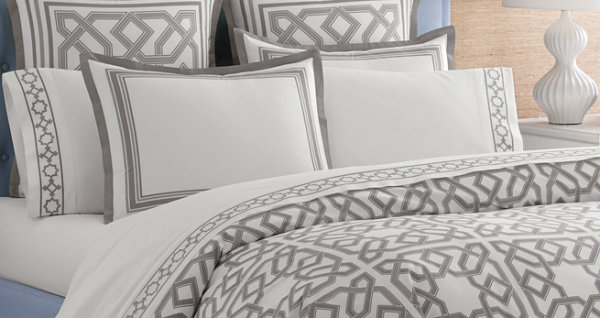 adding pillows of varrying heights. Keep all the curtains/drapes open and let the sun shine in!  Use very little furniture in the bedrooms except the bed, dresser, bedside table and lamp.  Keep it simple!
 9. One last thought... Storage sells!  Organize: the closets, kitchen cabinets, bathroom closets, linen closet, book shelves and book cases. Pack up the extra's.  You can do without for a few weeks. Every thing will look more open and spacious.
If you are thinking about selling your home and you just don't know where to begin, just give me a call. Staging is one of the BEST ways to get the most out of  your home and to beat the competition! It's always less than a price reduction!
Marcia Goodman, Realtor
GRI, ASP, SRES. CNE
Follow me on  https://www.pinterest.com/marciagoodman