Today, I learned about some important upcoming SEO web changes for real estate agents and their websites. Although today is St Patrick's day, let's be reminded of the two important looming days just about a month from now.
The first day, of course, is tax day!  
The second is the expected important upcoming SEO web changes for real estate and all small businesses.
Before addressing what the impending and important upcoming SEO web changes for real estate, I would like to address some changes that have recently occurred
Securing your website by having an SSL certificate on your web domain (this is where your address bar will read "https" vs "http") will increase your SERP (that's fancy schmancy verbiage for where you will get found) in a positive way.  You can read more about that here at the Google Webmaster Blog

Having a dedicated "contact" page. I see this mostly as a "contact us" page.  This should be also incorporated with rich snippets, also known as micro formats, or schema.  Especially needed and useful if targeting localized farm areas

Having Google analytics and Google Webmaster tools installed and connected.

Utilizing youtube video marketing (big one, since YouTube is owned by Google)
So let me give you some updates as to what I have heard and read about when it comes to impending important upcoming SEO web changes for real estate.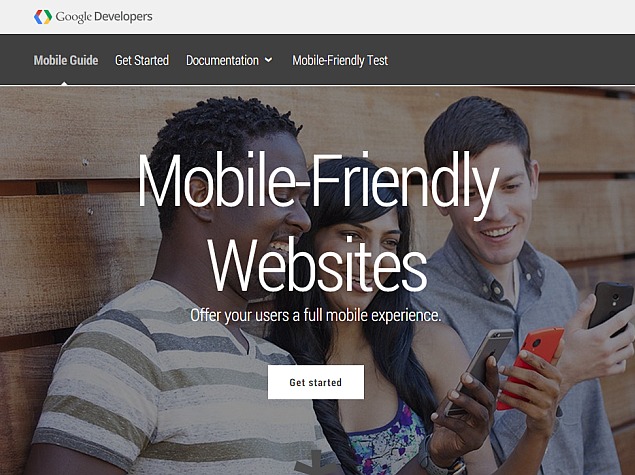 First (and as expected) is the whole mobile friendly, mobile responsive thing that has been going around for a while.  Google announced last week that one April 21st, 2015 a major algorithm update will occur that will target non mobile friendly real estate websites.
I know that a vast number of people (not saying majority here) have a "responsive" website theme.  However, in the past, the "Google Gods" have said that mobile websites should be on its on separate subdomain, should have it's own XML site map and be connected with Google analytics and Google webmaster tools.  Mobile search results are different than that of standard, traditional internet searches.  So for the record, have a subdomain on your website called 
m.yourdomainname.com
The other piece that I personally foresee is the use of virtual tours on your google business listing.  This is going to be called Google Business Photos.  I only know about this because recently I got accepted into the training course for this product. More on that in the future, but I think you have enough on your hands to keep you occupied
So here are your next steps to survive the important upcoming SEO web changes for real estate 
Create a subdomain called "m"

Create and upload mobile versions of each page on your website

Install an SSL certificate on this new subdomain

Make sure that you insert the proper HTML code that will redirect users who are on the mobile devices to your new mobile version of your website.  These can be found easily by searching the phrase "mobile redirect script" (or click on the embedded link) - I really like this one here though

Once done and complete, submit the site to your Google Webmasters account and verify the subdomain through Google analytics (if you don't have a google/gmail account, get one, it's free)
Taking the time, energy and effort (or paying someone to do it for you) will make your website better, and therefore you checkbook better for the immediate future.
 Please do me a favor, if this post has brought you joy, peace and good information, please repin, retweet, repost, re share, ask the active rain gods to make this a featured post
If this post has brought you misery, then reach out to me for (paid) help