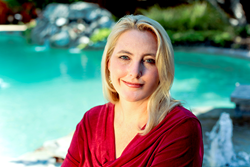 We are pleased to announce that Amanda Thomas has been selected as a 2015 FIVE STAR Real Estate Agent Award recipient for the Dallas/Fort Worth Area.
Five Star Professional partnered with Texas Monthly to recognize a select group of Dallas area real estate agents who provide quality services to their clients. Award winners represent fewer than 7 percent of real estate agents in the Dallas/Forth Worth region. They have proven to be outstanding in their field by receiving high client satisfaction ratings and exceeding objective criteria involving experience, production levels, and disciplinary history.
Mrs. Thomas was initially recognized earlier this month via PRWeb, when the news was initially released by FIVE STAR Professional. Amanda will be featured, along with other award winners, in a special section of the June 2015 issue of Texas Monthly.
---
FIVE STAR Real Estate Agent is a Service Mark of FIVE STAR Professional.
Logo licensed from FIVE STAR Professional.