This edition of our Phoenix housing market report will give you the facts on the current sellers market. And yes, it is a seller's market and has been so for several months.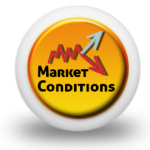 The real story continues to be a lack of inventory. If inventory were normal we would probably have a balanced market. However, you will see by the below graph our inventory is considerably below the normal level of 26,000 listings.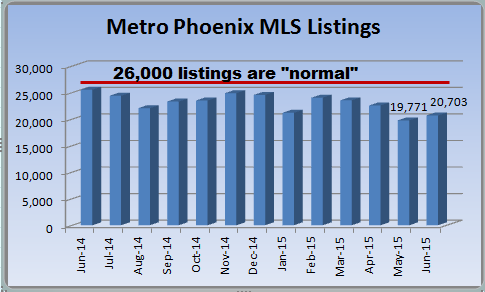 This version of our Phoenix housing market report indicates housing supply is low over a variety of price ranges and areas. Buyers are starting to bump into each other at listings. Multiple offer situations are increasing. In the month of May alone we were personally involved in 3 multiple offer situations, one with 6 offers. May has continued to be a very good time for sellers in most price ranges and areas.

Demand for housing is at it's highest point in 2 years, though we are certainly not setting any sales records. What do you get when inventory is down and demand is up? Competition for homes, increasing prices, and generally happier sellers.
Home sales usually begin to increase during the annual sales season that begins in February and peaks in June or July. Our Phoenix housing market report shows May 2015 finished just slightly lower than sales in April 2015. We will need to wait for June's sales numbers to see if we are peaking early this year.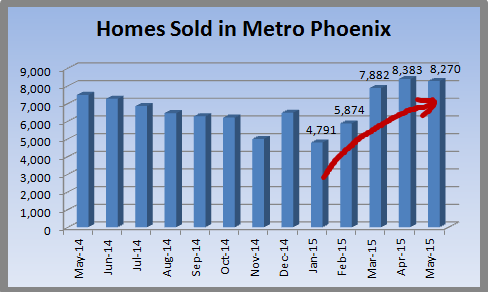 A shortage of housing is creating upward price pressure. Price per square foot is up $9 from last May 2014 ( year-over-year). But it's up $5 over the last 3 months. We expect price per square foot to increase over the next few months, but level out the ...
See VIDEO and read the remainder of our blog post here: Phoenix Housing Market May 2015
We've been helping people to buy and sell homes since 1999 with almost 300 successful sales. Call us for a free consultation, 480-445-9480