New Mortgage Changes Could Lead to More Loans for New Home buyers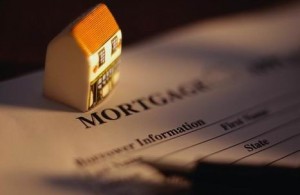 Although it is sometimes difficult to envision, the lending world operates in a manner similar to a retail store. For example, a retail store that specializes in selling women's shoes will search out producers and wholesalers of particular items and buy the product. Then, the store will increase the price slightly and sell to the general public. In the world of financing, banks, credit unions and mortgage lenders get their funds from larger entities and then offer it to consumers to purchase a home. In recent years the supply of money has been reduced due to tighter lending rules. Thankfully, those rules are changing.
Issue with Large Down Payments
In order to understand the issue better, a bit of background information is needed. In the financial world, most mortgage lenders and banks will offer a loan to a customer. That loan will then be bundled together with other similar loans and sold as a group to an investor. This allows the bank and mortgage lender to free up funds in order to make new loans.
In the early part of 2011 a new regulation was proposed about how loans are bought and sold from mortgage lenders to investors. The proposal stated that lenders would have to maintain at least 5% of the loan as a way of keeping the lender involved with the loan. However, if a borrower paid a minimum of 20% as a home loan down payment, the 5% requirement was waived.
This would mean that a mortgage company who normally closes $2,500,000 in a month of new loans would have to maintain $125,000 of the loan. That type of requirement would quickly erode cash reserves for small banks and other lenders, causing them to get out of the mortgage business.
Real Estate Agents and Mortgage Lenders to the Rescue
Thankfully, educated mortgage lenders as well as real estate agents saw the problem with this proposal. These people pooled their resources and approached the regulators to work on behalf of consumers. Keeping the American dream alive is important not only to the livelihood of the real estate industry and the mortgage lenders but also to the overall economy. Numerous studies over several years have shown that overall home ownership improves social, civic and economic standards at almost every level.
The new ruling will likely take some time to be put in effect. However, it is safe to say that home buyers looking for mortgage programs that allow for less than a 20% down payment are still safe to use for the foreseeable future.