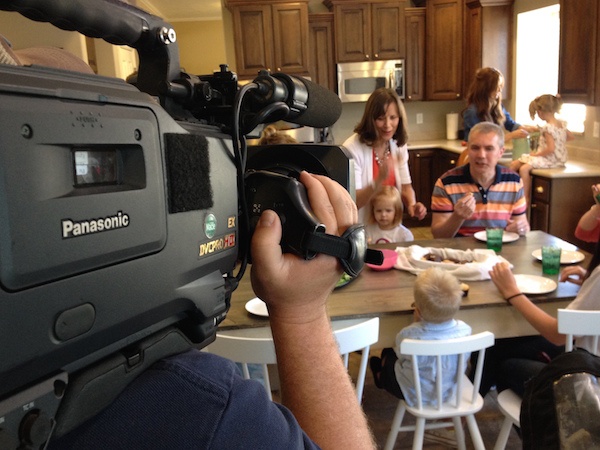 photo credit: utahvalley360.com
As reality TV shows have exploded in popularity, the term 'reality' has been grossly exaggerated. This is especially true with many popular real estate reality shows, coined as "realty reality TV" (by me, just now).

These shows are endlessly entertaining – but they are actually shaping the way buyers and sellers think about real estate transactions. Unfortunately, some of the inaccuracies beamed from these shows into your clients' brains are actually making your job harder because you are constantly working to reset false expectations. Like what, you say?


Top 5 Ways Real Estate Reality TV is Making Your Job Harder:
Buyers believe all properties can be easily salvaged with a good contractor:

As you know, this is 100% false. Some properties are better off condemned than rehabbed, and budgets won't stretch nearly as far as they seem on TV shows. In many cases, remodel shows don't include the money needed for planning, design and labor in the total cost – so while a complete gut job looks affordable, the real costs could be double or even triple the amount shown. If you have buyers eager to invest in a fixer upper, refer them to a contractor who can give them real numbers so they don't end up in a situation way over their heads.



Sellers think they must remove all their stuff in order to show their property:

Contrary to what popular shows like House Hunters would lead you to believe - it's okay to continue to live in your house when you're trying to sell it. That said, it's not okay to keep it messy – be organized and put your stuff away, depersonalize, etc. But you're not required to remove every last little piece of property to storage in order to show the place. Help your sellers strike a nice balance by providing staging advice when the time comes to host potential buyers.



Buyers get hung up on little things and assume an older house is a bad house:

Once again – this is simply not true. Just because a home has outdated fixtures or older counter tops, it doesn't mean it's a bad home. Buyers get caught up in details when really, they need to be looking at the bones of the house. Is the layout functional? Is it structurally sound? Is it free of major flaws? If the answers are yes, then it's a sound investment, because almost all cosmetic items can be updated. Be prepared to remind potential buyers of this constantly, because it's a tough one for them to come to terms with.



Open concept homes with granite and stainless steel are a dime a dozen:

If you watch a lot of house hunting shows, you'll begin to notice that just about every kitchen is updated with granite and stainless steel and just about every house has been converted to an open floor plan. If you actually look for properties in the real world, you'll find that this is not the norm. Instead, you find older tile counters, aged cupboards and closed off kitchens. Help buyers reset their expectations by sending over as many listings as are available in their price range early on in the process so they have a better idea of what to expect in real life.



It would appear that all real estate journeys have a happy ending:



You might notice that it's very rare to see a home sell for less than it's original purchase price or to see buyers who simply don't end up finding their dream home on real estate reality shows – but the truth is, it happens all the time. The market is volatile and so are the real estate outcomes. Use your knowledge of your buyers' or sellers goals, wants and needs and help them set appropriate expectations right off the bat to manage the highs and lows that are guaranteed to occur throughout the shopping process.
Despite all the pitfalls of buyers and sellers who have been brainwashed by realty reality TV, you have to admit that it's highly entertaining. Instead of suggesting your contacts ease off on their binge sessions, offer your clients your blessing to binge watch their favorite realty reality TV shows – so long as they promise not to get TV "reality" and real reality confused.
Have your clients been impacted by realty reality TV shows? Share your stories in the comments!
---

Get business success advice from Shark Tank's reality TV stars:
Click here to download: Business Advice from Shank Tank VC's (25 Page eBook)