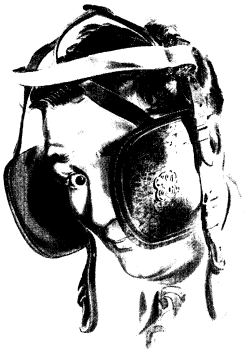 I suppose it will never end, it's simply engrained in American salesmanship culture. I've just been reading the still never-ending supply of blogs and postings that are chock-full of self praise for the writer, and loathing for other agents that are leaving the business. It's sort of a "Hey, wait, you gotta stick it out and suffer along with us" mentality. They seem to find it audacious that many agents would actually come into a business when it's good, and step out when it's bad!
Now let's think about how absurd that is. If you had money in the stock market, and it's plummeting with no end in sight, what would you do? You would either pull it out all together (cutting your losses), or you would shift it from a losing stock, to one that will hopefully recoup your loss. You would not sit there and say "ride it out baby, you gotta take the bad with the good".
Life is full of ups and downs, twist and turns. Currently the economy is in a free-fall, and it's going to get a lot worse before it gets better. America is in crises, and you can pull those blinders closer to your head and pretend it's not happening, but it is. It's going to take a bit more strategy than just buckling down on your prospecting, farming, and cold-calling.
I've heard agents writing optimistic post's about how great business is because they had 18 people come through their open house! Wow, that's great, eighteen families viewed it in a single day, and not one wanted it, fantastic! I guess telling people "It's a great time to buy!" isn't cutting it (imagine that). All of the little lenders are gone, and the major lenders are in crises; that's not going to get fixed over the summer. Without a near perfect mid-score and hefty down payment, there will be no loan for your buyers.
You will see even more builders going belly-up and selling entire tracts dirt cheap, you will see condo buildings sitting half full buried in litigation. You will see real estate offices and banks shutting their doors for good. You will see all of this.
Those things are reality folks; it's not about being optimistic, or pessimistic, or grabbing the bull by the horns, its fact. Some will survive, many will not (even the Titanic had survivors, but it had a few more floaters). To survive, many of you better diversify and find other sources of cash flow to ride this crisis out. As my Grandfather once told me "You've got to go where the money is, it's not coming to you". Where that is for each of you, depends on you and your alternate skills.
However, if you choose to sit as ladies and gentleman, and listen to the band play, that's your prerogative. Just tighten those blinders up a bit, it'll be less intense and go faster.