Hot Temperatures and Hot Home Prices in Brandon MS 39047
It's an understatement to say it's been hot in Brandon Mississippi. Yesterday while showing homes, I glanced at my car's outside temperature gauge.
A sizzling 102°F. Mother Nature can be so unkind...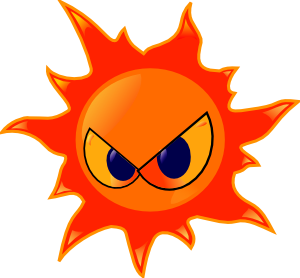 Extreme temperatures cannot keep this Realtor from her appointed tasks. :)
Seriously, folks, it is hot.
Remember to stay hydrated, avoid extended lengths of time outdoors, and pay attention to your outdoor pets.
Rankin County is also under a burn ban. It's too hot and dry to burn anything outside. 
Are you interested in homes for sale in 39047?
Listed below are several "HOT" Brandon neighborhoods along with links to the listing information.  
Gardens of Scottish Hills Homes for Sale
If you are interested in ANY home in Brandon's 39047, call, text, or email me. We can schedule appointments, and my car has cold a/c.