The 2015 State Of The Nation's Housing report by Harvard University found that U.S. homeownership rates have dropped from 69 percent in 2004 to only 63.7 percent in Q1 2015. The Economic Policy Institute notes that despite productivity and real GDP increasing by 64 percent and 149 percent respectively since 1979, wages have declined or stagnated for more than three-quarters of workers.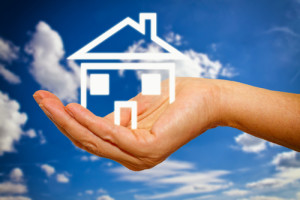 Americans are renting at a higher rate because they cannot afford to save for down payments on homes. The opportunities are there for property owners to earn extra income or pay off their own mortgages by renting. But there are caveats to becoming a successful landlord and minimizing all the dramatics that potentially come with it. These four tips will get you off to a good start.
Maintenance
The moment you become a landlord, the title of "super" also comes with it. Repairs and maintenance are your responsibility unless otherwise stipulated in the rental agreement. Of course you don't have to do it all yourself, but punctuality and quality of work are important to keep both tenants and regulators happy.
Use a service like Angie's List to find contractors on an as-needed basis. HomeAdvisor and CalFinder are two free alternatives that give provider ratings and allow you to post a project and get bids back. Make certain the rental agreement gives tenants a timetable as to when repairs will be completed once requested (typically 48-72 hours unless its an emergency).
Tenant Screening
Bad tenant stories are inevitable for property managers. Screening tenants is one of the most important steps property manager must take. It protects your investment and gives you peace of mind. Experian has a tenant-specific background check that is paid for by the prospect. It provides credit scores, employment information and rental history. Take a few extra steps to protect yourself by utilizing the Bad Tenants List database, along with DoNotRentTo.com.
Pricing
Median U.S. rent prices have risen 13.6 percent from June 2011 to 2015, according to Zillow data. There are several dynamics involved when it comes to pricing, particularly when the quality of tenant is a top priority. But don't allow greed and rental trends to price good tenants out of the pool.
Use RentBits and MyApartmentMap to determine median rents in your area. The Trulia Rent Monitor is also a valuable tool when determining rent price. The more amenities that are near the property (shopping, good schools, public transportation, etc.) the more you can charge. Always require a security deposit of at least one month's rent.
Tenants with questionable backgrounds but seemingly good character should also be required to pay last month's rent before move-in.
Protect Your Assets
Property managers are business owners who intimately deal with the general public. It takes only one bitter tenant to file a lawsuit over virtually anything to destroy everything you've built. It's vital to protect your assets and personal information to reap all the benefits of property management.
Establish an LLC and rent the property out under the company name. This step protects your personal assets and keeps all your business dealings separate. Use some sort of identity theft protection service that monitors all your credit and banking tradelines for suspicious activity. Property management insurance is also important for providing another layer of protection from tenants who allege neglect or failure of duty.
Property management is a fairly simple enterprise when due diligence is exercised. It's also a very rewarding enterprise for the right individuals.