We put together an automated market report for both markets where we operate and it's pretty interesting stuff.
Both markets have relatively low inventory right now but something stood out: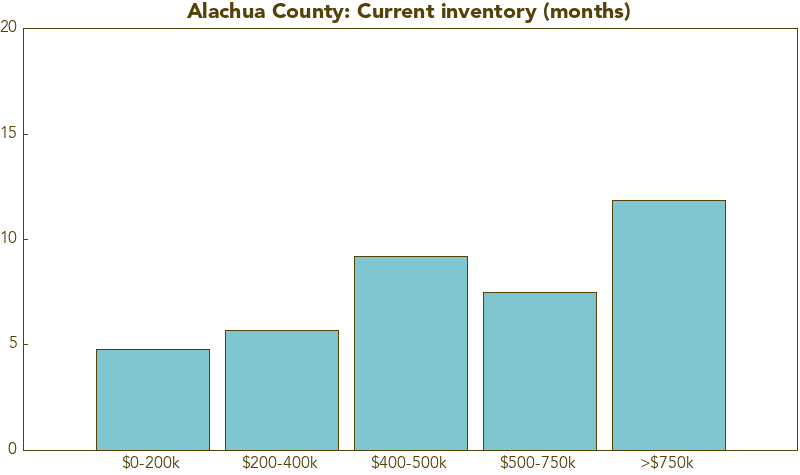 Yowza.  
The under-$200k market in Marion County looks very good, but once you get into the higher price points, inventory skyrockets.
In Alachua County, at $500k, inventory jumps from around 6 months to over a year - but nothing like what they're seeing in Marion.
It's important to note that in Marion County, $200k & under represents the overwhelming majority of the single-family market, so these numbers are based on a small number of properties.  So it's not really a "doom & gloom" situation.  Overall inventory in Marion County is just over 6 months, so it's a healthy market.