When I have the opportunity to ride a little further from home on the American River Parkway, I enjoy stopping by the Nimbus Fish Hatcher, near Hazel Avenue and Highway 50.
Near the first of November each year, the hatchery becomes brisk with activity.  The Salmon, native to the American River, are return home from the ocean, to spawn.  
When Nimbus Dam was built generations ago, it impaired the Salmon journey.  So a "California" solution was found to the problem.  A fish rack, or weir was constructed, and a fish ladder with over 20 steps was built, to aid the fish in their destiny of reproduction, and then, ultimately death.  The rack assists in guiding fish to the ladder entrance.  The ladder guides the fish up more than 20 steps and into a holding pond at the hatchery facility.  
The nature of Pacific Salmon is to return to their original rivers during the annual spawn, and ultimately die there soon after the process.  Knowing this, helps one to understand the work performed at the hatchery.
During this trip I did not enter any of the buildings, where fish are sorted on tables, spawned or killed, stripped of eggs and fertilized.  I'm a gal that likes her fish and meat already Safeway wrapped.  I don't need to witness all the gory detailsL
Outdoor ponds nurture young fish born of the hatchery process.  In the future, they will be released into the Sacramento River system.
Nimbus Fish Hatchery is located at: 2001 Nimbus Road, Suite F, Gold River, CA 95670
They have an informative website accessible via: Nimbus Fish Hatchery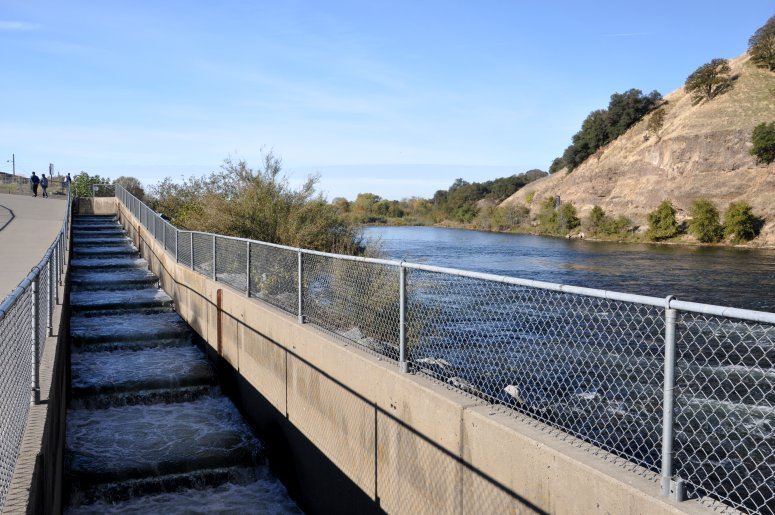 Fish Ladder at Nimbus Fish Hatchery - Rancho Cordova, California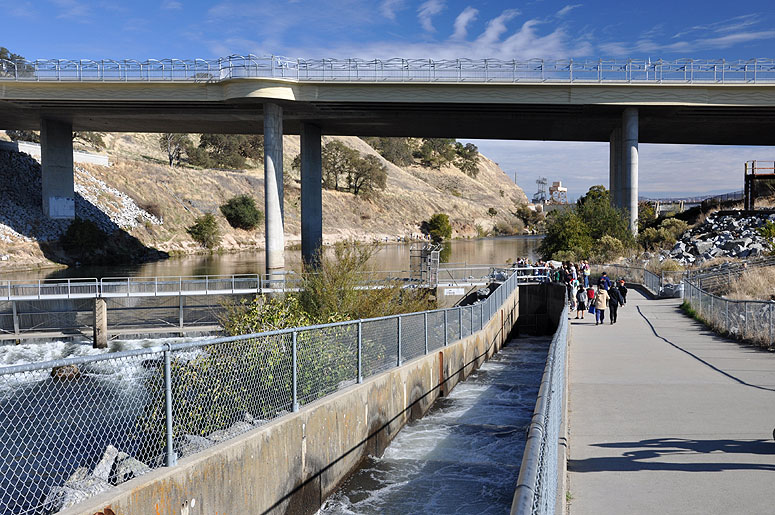 View encompasses the ladder, the weir, the river between the hatchery and Nimbus Dam seen in the far distance.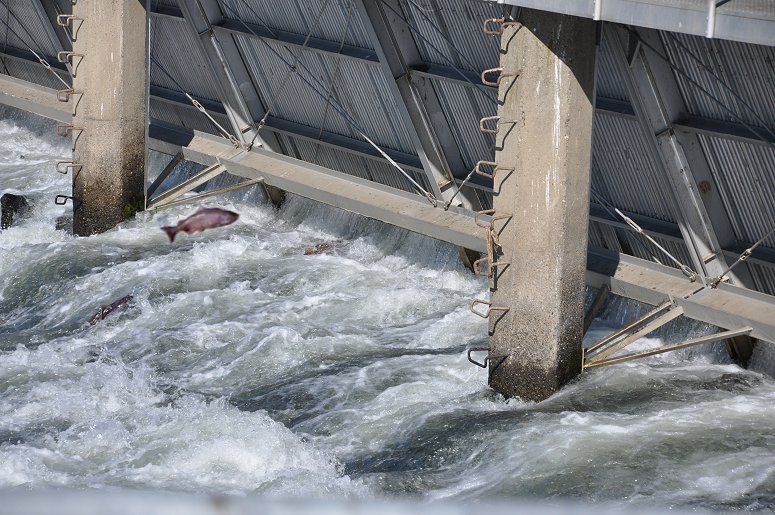 The weir is put in place each year beginning approximately in September.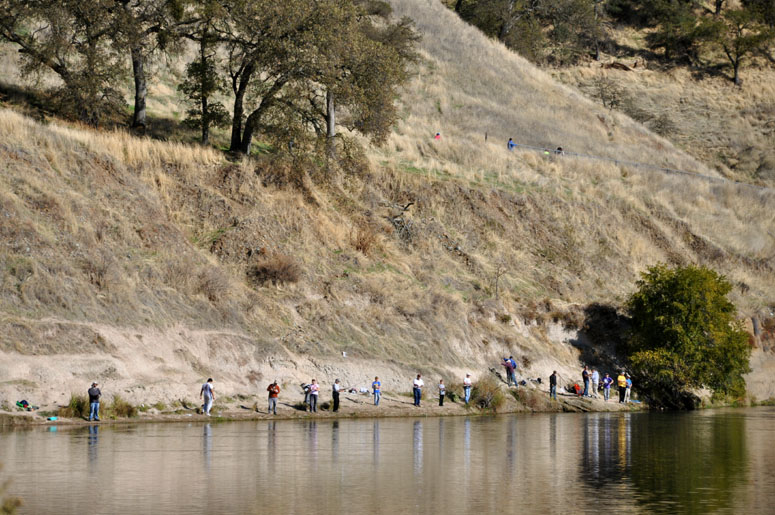 The area of the river between the hatchery and Nimbus Dam is lined with fishermen, hoping to catch fish that have escaped the weir and ladder into the hatchery.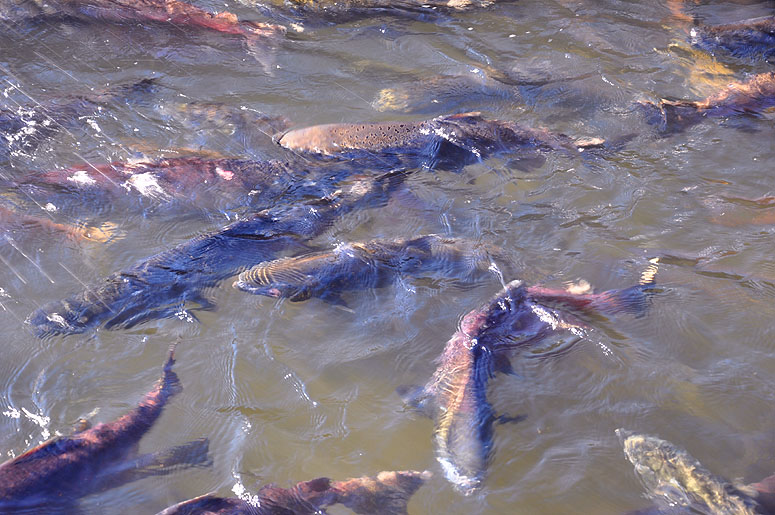 These fish are contained in the hatchery holding pond, after climbing the ladder.
I take pictures for the purpose of remembering fond times.  I do not impose copyright restrictions on this photo, so you may feel free to use, or distribute as you wish.  However, should you need a Real Estate Professional in the Greater Sacramento area, I hope that you will contact me by email or by visiting my website www.myrljeffcoat.com - Thank You!