Buying a home in the Phoenix area just got a little easier. Property sales are in their annual, seasonal decline and inventory is on the way up. Our Metro Phoenix Real Estate Report will provide details about the slowing sellers market. The report was prepared by me, Ron Wilczek, owner and broker of Metro Phoenix Homes LLC. I've sold over 300 homes in my 16 years in the business. I've been providing a Metro Phoenix real estate report for the last seven years.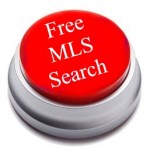 The Cromford Market Index® (CMI) is a great indicator of our local housing market. According to Michael Orr, the index "is derived from the trends in pending, active and sold listings compared with historical data over the previous four years. Values below 100 indicate a buyer's market, while values above 100 indicate a seller's market. A value of 100 indicates a balanced market."
Housing trends found in this Metro Phoenix real estate report indicate why it's getting easier for buyers. The below graph shows the CMI has fallen 15 points since August increasing the challenge for home sellers. Why? Because demand for housing is seasonally slower in the fall and winter. Lower demand usually means increased inventory. These two factors combine to favor home buyers.
Housing sales in the Metro Phoenix region follow a fairly predictable cycle. The lowest home sales are generally found in December and January. Property sales start to pick up in February and peak in either June or July. We call this the "school shuffle" as parents like to move their children before the beginning of the school year. Then, sales begin to taper off through fall and winter until the cycle repeats itself. The below graph shows 2015 has, thus far, been no exception.
Watch the three minute VIDEO and/or read the rest of the report at: