Lot for Sale on Lake Murray SC: 532 Yachting Rd in Lexington SC
In Lexington SC, it's all about Lake Murray. If you have seen this 50,000 acre beauty, then you understand.  Living on part of Lake Murray's 650 miles of shoreline to enjoy all that it has to offer in work and play is an undeniable calling of the heart and a privilege for many SC residents. While many locations on this lake's shoreline require a scenic drive to get home, there are a few locations that put their owners within just minutes of the heart of Lexington SC. Today, Lexington SC is thriving with conveniences such as: shopping, hospitals and interstates! While these "close-in" lake locations do not come available often, today a fantastic property at 532 Yachting Rd in Lexington SC is for sale!
With 1.29 acres of flat, somewhat wooded and beautifully landscaped land, 532 Yachting Rd offers a great opportunity for you to build your dream home on Lake Murray! The property is ready and waiting with an electronically-gated entrance. There is a fence surrounding the entire acreage and an irrigation system is in place. The current owners have enhanced the lake access with a new dock, a boat lift at the dock and a boat ramp. The 172 feet of water frontage offers year-round big water and breath-taking views.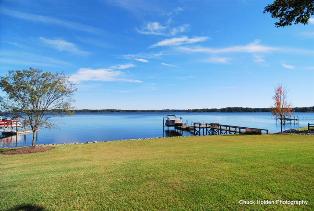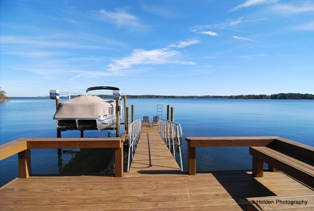 To add to the value of this beautiful lot, there is a cottage in place that has been completely remodeled. This is the perfect location for temporary living while your dream home is being built! Once your dream home is completed, this cottage would make a perfect guest home!
See ALL Lake Murray Properties in SC HERE!!
Call, text or email Craig Summerall or Retta Whitehead TODAY with any questions OR to schedule a tour of the property and cottage!