Moving creates enough stress, even when everything goes right with selling your home and buying the next home.
Having your house on the market requires daily effort to keep your home in show condition. When you're putting in that effort to keep your home ready for showings, on top of the expense and effort you've made to get your home ready for the market, you want your home sold at least as fast as the average days on market in your area. Frustration sets in if you haven't been able to get your home under contract with a buyer after too much time.

Why didn't my house sell?
Sometimes great houses just don't get noticed. Some houses on the market are carefully prepared, but aren't presented well online or in print. First, great pictures are essential. Not just high quality images with the right focal length, but also great composition for interior and exterior photography. Use an agent who is, or who uses, a great real estate photographer.
How's your marketing? Don't settle for just a sign in the yard. There are many modern ways to gain massive exposure for your house. Some advertising methods are time consuming and/or expensive. What works? An agent who enjoys marketing will know what to do.
Some houses aren't even ready for the photo shoot. Sometimes, houses just don't look very appealing online, even with great photos. After you've done the basics like painting, cleaning, de-cluttering and packing, removing/replacing distracting items, and moving furniture to improve the flow, talk to a good agent about what's left to do to make your house ready.
Is your house ready for inspections and appraisals? So your house looks great in photos and in person. Now, take a look at things as simple as peeling paint and many other issues that can make a buyer's agent lose interest. If your prospective buyers and their agent see things that would be issues after an inspection or appraisal, they've got a lot of other houses to see. Ask your listing agent what could be improved.
How are you negotiating with buyers? When you do find a ready, willing, and able buyer, will you do your best to work with them? Don't lose a good buyer early in the process because you think there will be more and better offers. It might be a mistake to let a buyer go away because they don't sound like they want to come up in price - they usually will. Do your best to come to an agreement on price so that you can move on with your plans. A good listing agent will know how to negotiate with buyers and their agents to get you what you want and get the job done. Choose a good collaborative or integrative negotiator who knows how to work well with other people and still get you a bigger slice of the pie. A good listing agent will also prepare you for what happens when the time comes that you're considering offers and help you to understand what to expect during the process.
The easy answer is price. As long as you've got all the money in the world, take the easy road and drop the price until it sells. If you've got a little more patience, change other things that are also within your control. A little more effort by the seller and their agent will ensure that everything possible is being done to get your house sold.
Maybe you need more than just a price analysis.
Next time, turn "For Sale" into "SOLD"
If you've had a bad experience trying to sell your house, don't give up. Whether you're ready to sell now, or you've decided to wait, get in touch and let's make a plan to get you back on track with your goals.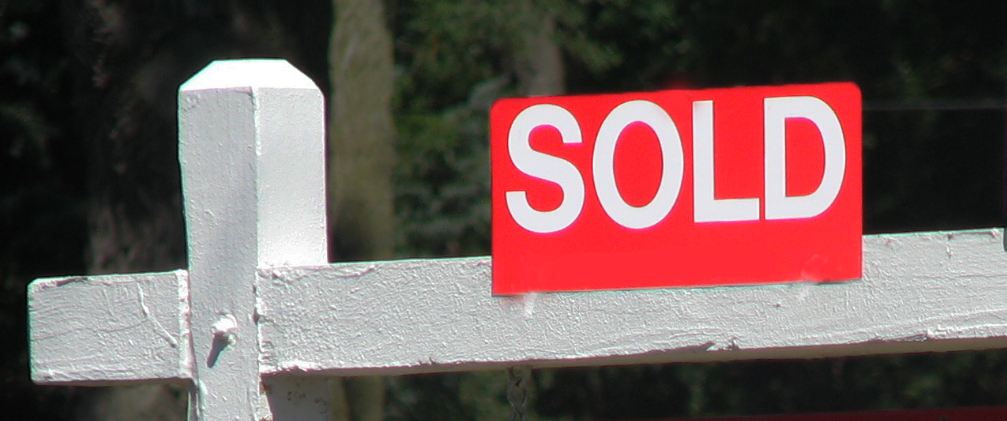 Vexillum Realty on Facebook | Follow @markwestpfahl on Twitter