Because They WORK!

Lumpy letters are a great way to get your correspondence to potential recruits OPENED, NOTICED and TALKED about because they are different, stand out, and include something in the envelope that is bulky so it piques the curiosity of the agent and makes them want to OPEN it to see what's inside. Each month, we deliver up new lumpy letter ideas for members to try. We get really creative with these and brokers love them because they are fun to use, but even more so because they get RESULTS.  They are a great way to have agents buzzing about YOUR creativity, sharing that information with their fellow agents and helping you position yourself to be the broker to call when they are ready to make a move!
Here's how it works: 
Every month you get at least TWO or THREE lumpy letters to send to your recruiting hit list.  At the bottom of each letter, we share a link or suggestion for where you can purchase the 'gift' or token that you will send each month to your recruits.  The gifts are always inexpensive but are always creative, fun, and attention-capturing.  Our brokers create their top 10-50 hit list and send a lumpy letter each month to those agents they most want to stay top-of-mind with.  They make great conversation starters and they are the perfect reason for brokers to call and check in on an agent without making it a hard-close recruiting call.
Staying positioned in the minds of the agents in a market is a critical priority for brokers looking to grow their team with the right people in the right time.  Lumpy Letters are a great way to help them do that.
Here's an example: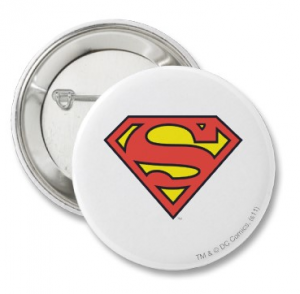 SUPER JOB!
You were awesome on a recent co-broke with one of my agents and I just wanted to reach out to you and tell you SUPER JOB!  We love agents that take initiative, go the extra mile (even when it's not easy) and show true professionalism along the way!
Wear this badge with honor!  You deserve it!  And if you ever are looking for a new 'lair' to hang your license – I'd love to share with you how we can take your superpowers and help you achieve even more super success!
Congratulations again and please call me anytime.  Kudos!
(Hand written signature)
Broker Name  |  Company Name  |  Broker Phone   |  Broker eMail  |  Website
Here's another:
Come take a closer look! 
One of the cool things about being an INDEPENDENT contractor is your business is YOUR business!  Sometimes it's just a good idea to take a good look around you and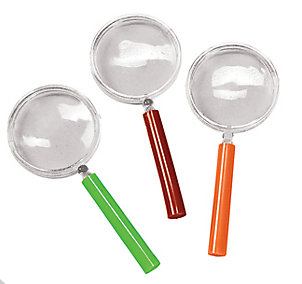 see what opportunities may be just around the corner waiting for you.
We know a lot of our agents have felt that way in the past.  When they were ready for a CHANGE.  For a chance to be HEARD.  To be better RECOGNIZED.  To see a valuable increase in their BOTTOM LINE – both productivity wise and in their commission checks.  Around here we do a lot of things DIFFERENTLY.  We celebrate diversity, individuality, integrity, achievement and we have a whole lot of fun while we're at it!  If you've ever wanted to take a closer look at how another company might better help you achieve what YOU want to accomplish in your career – give me a call or shoot me an email.  I'd love to give you the behind the scenes tour!  Take care and I look forward to hearing from you!
(Hand written signature)
Broker Name  |  Company Name  |  Broker Phone   |  Broker eMail  |  Website
The key to making recruiting easier – and even more fun is to dare to be different. To set yourself apart from your competitors.  Our members tell us that we make that so much simpler by providing the creative how-to's each and every month so they can focus on getting face to face with new recruiting prospects.  Every month they can choose from new lumpy letters (for top rung recruits), seasonal letters (for B & C lists), and they stay positioned with all of their recruiting lists by using their Monday morning eNewsletters and social media tools. Then they use the training they get from the 7+ hours of audio training and 35 webinars on demand to feel confident, competent and ready for anything when they have that recruit on the phone or in an interview.  
You can too!  Join today and take advantage of our special offer of 30% off any pro membership with the promo code AR30 - just for ActiveRain members! 
Not sure if this is the right thing for your company?  Watch this video on demand to learn why brokers of every company size are making it their turn to way to stay positioned for recruiting success in today's market — and putting the fun back into their recruiting.  We're taking the guesswork out of recruiting for brokers — and they are loving it.  We can do the same for you! Questions?  Email us today.  
Want to learn more about Lumpy Letters or The Profitable Recruiter Resources we offer each month?  Contact us today at 1-866-234-8740!