LISTING YOUR HOME WITH A FLAT FEE MULTIPLE LISTING SERVICE (MLS) REALTOR IS A GOOD IDEA IF YOU ARE ABLE TO DO THE FOLLOWING:
(A Flat Fee MLS Realtor will place a home on the multiple listing service for an upfront flat fee, and then you handle everything yourself. The flat fee is $200 and up. If you get a buyer through the MLS you agree to pay the buyer's agent a commission, usually 3%)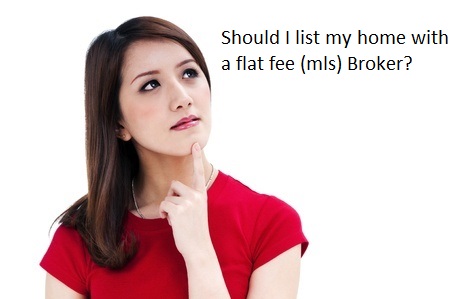 1. Read and understand the Florida Far/Bar 13 page contract and all the addendums that Realtors use.
2. Know how much earnest money deposit you should be getting, how long to give the buyers to qualify for a mortgage, and how much time you give the buyer for the home inspection period. Some contracts have language that obligates you to make repairs to the home, or otherwise credit the buyer for the cost of those repairs.
3. Ask the buyer's agent the right questions so you know whether the buyer is qualified or not. If the buyer is not qualified they could tie up your home for a month or longer and then not close. Also you need to understand the new Consumer Financial Protection Bureau requirements that went into effect October 3, 2015
4. Negotiating experience: The buyer's agent likely has years of experience negotiating to buy Real Estate. The agent may be able to out negotiate you by presenting low comparable sales with an offer. If you are not highly educated on the Sarasota real estate market and know how to come up with an appraised value of your home, you could wind up losing thousands of dollars. I have read that the worst person to negotiate for is yourself because you are too emotionally involved in the process of selling your home. I have found this to be true for myself.
5. Arrange for all the showings.
6. Know how to prepare your home for the home inspection and how to negotiate the buyer's agent repair requests.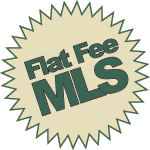 Reasons why you may not want to List with a Flat Fee Multiple Listing Service (MLS) Broker.
Buyer's Realtors typically prefer to deal with other Realtors, rather than owners. This is because they assume that a fellow Realtor will be professional, whereas Realtors don't know what to expect when dealing with an unrepresented owner.
Your Time. Acting as your own Realtor takes time. You will need to arrange showings, learn how to use the contracts and disclosures, deal with a low ball offers, take phone calls from buyers and Realtors who will be asking questions, and spend time on marketing. Is this the best use of your time? One of the biggest lessons I have learned in life, is that you should focus your time and energy on what you know, are good at, and what you enjoy.
You may not be actually saving any money. This a tough concept for people to grasp. The Real Estate commission charged by a full service Realtor can seem very large, so it is only natural to want to do it yourself and "save the Real Estate commission". But it is necessary to look at the big picture. The commission shouldn't matter to you, the only thing that should matter is the net proceeds from the sale. Keep in mind, that putting a house on the Multiple Listing Service is only a small part of what a good Realtor will do for you. Listing with an experienced Realtor who will properly market your home, and is a skilled negotiator, will not only help you obtain a higher sales price, but will also increase your bottom line by knowing how to handle the home inspection, and anything else that may come up.
Here are the statistics from the National Association of Realtors.
For Sale By Owner (FSBO) Statistics
FSBOs accounted for 8% of home sales in 2014. The typical FSBO home sold for $210,000 compared to $249,000 for agent-assisted home sales.
FSBO methods used to market home:

Yard sign: 42%
Friends, relatives, or neighbors: 32%
Online classified advertisements: 14%
Open house: 14%
For-sale-by-owner websites: 15%
Social networking websites (e.g. Facebook, Twitter, etc.): 15%
Multiple Listing Service (MLS) website: 10%
Print newspaper advertisement: 3%
Direct mail (flyers, postcards, etc.): 3%
Video: 2%
Other: 1%
None: Did not actively market home: 25%

Most difficult tasks for FSBO sellers:
Understanding and performing paperwork: 12%
Getting the right price: 6%
Preparing/fixing up home for sale: 6%
Selling within the planned length of time: 18%
Having enough time to devote to all aspects of the sale: 6%
Source: 2015 National Association of REALTORS® Profile of Home Buyers and Sellers
If you have a home located in Sarasota or Manatee Counties, I offer a free phone consultation on the value of your home and the best way to market it. Contact Jason Silverstein here.