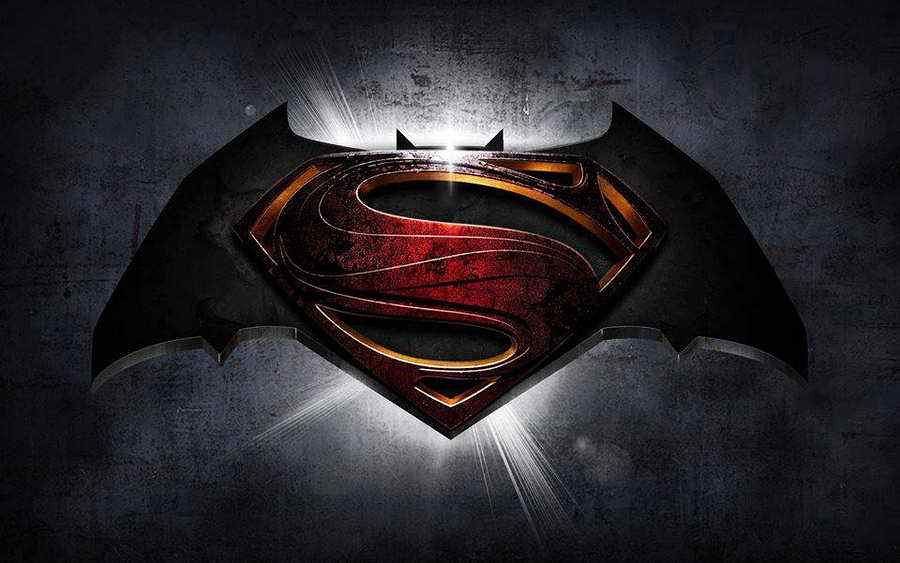 Were you one of the many to see Batman v Superman last weekend?  
Can you believe it's showing at over 19,700 screens across 39 
territories across the globe? Do you know that it has had the largest 
opening in $ of any superhero movie to date?? Talk about the power of 
hype!
I bring this up, because it's kind of like this Spring market -- a LOT of 
hype, the feeling of scarcity and high demand... which is forcing prices 
to hold, and many buyers to compete for homes, some of which end 
up selling WAY above list price (which seems great for sellers), until 
the appraisal doesn't support the amount and the buyer's mortgage 
falls short. WHAT? Yes, this really happens.
A realtor who has YOUR best interests at heart, as well as an intimate 
knowledge of the market can help you to avoid these kinds of 
disappointment. Whether it's losing out in a bidding war or not being
able to finance the purchase of the accepted offer, our job is to help 
you develop the best purchase strategy. Another scenario is if you 
win the bidding war and are able to finance the home (or buy it 
outright)...then three years down the road, you can't get back what 
you've invested, because you bought an artificially-inflated property. 
(a la 2006)
If you're really interested in a home and would like an objective 
opinion...
give us a call, send an email, a text, a carrier pigeon, we 
really would like to see you INVEST your 
money wisely.
Now, I shall jump down off my soapbox and let you know what's going 
on in the market this week. 


There were 11 new listings this week in Porter Ranch. They range in 
price from $482,900 -$1,059,950; size 1096sf - 4300sf; age from 
1957 - 2011

Here are our featured listings this week...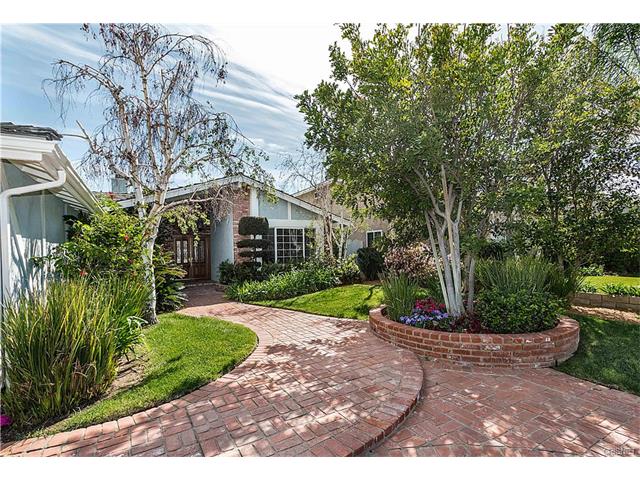 18760 Los Alimos ST, Northridge, CA 91326
Listing #SR16065405 - $724,900
Entertainers home in Porter Ranch, located in the best school district 
in California, the schools include Beckford Charter, Nobel Charter 
Middle School, & Granada Hills Charter High School. School 
boundaries change over time, these schools aren't guaranteed 
forever, buyers to do their own investigation. The scenic front yard 
sprawls with curb appeal, featuring manicured lawn, lush green 
vegetation, redbrick paved walkways & vibrant floral planters. Enter 
the home to be greeted by a foyer, high ceilings in living room & a 
formal dining room. Finishing's include crown moldings, new paint, 
new refinished hardwood floors, & new carpets. The family room 
has a grand fireplace & the powder room is perfect for guests while 
keeping the other two baths private. The kitchen has solid wood 
cabinets, stainless steel gas stove top, recessed lighting & lots of 
natural light. The master bedroom includes a private bathroom, 
walk-in closet, & high ceilings. The remaining three bedrooms share 
a bath in the hall way. The backyard is accessed through sliding 
glass door through family room & features large concrete slab floor, 
Patio cover, grassy area, trees, shrubbery & built-in BBQ. You will 
love entertaining in this home. Ask for upgrade list as there are too 
many to list.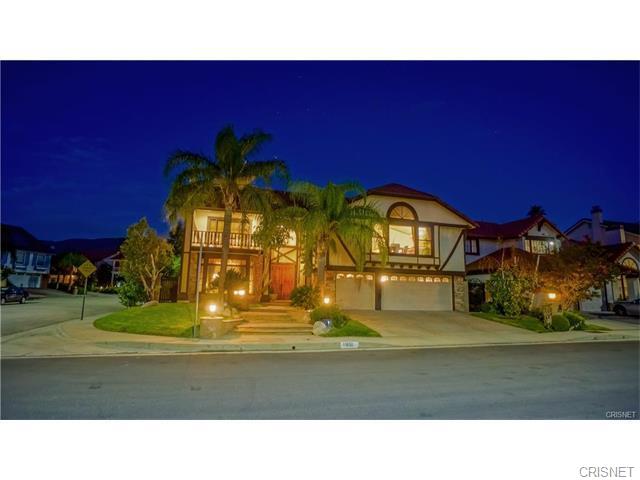 11832 Stewarton DR, Northridge, CA 91326
Listing #SR16060874 - $1,0,000
Wow one of the best view in the valley. Located in a prestige Porter 
Ranch neighborhood. Award-winning Granada Hills Charter High 
School district. Home features 5 bedroom, 4.5 baths, with 4300 sqft of 
living space. Walk in through the double doors to the beautiful foyer 
with high ceiling, circular stair case. Formal living room with fire place 
amazing views, formal dining room, large kitchen opens to the family 
room/den with fire place. Upstairs second den/game room with bar 
and again the amazing views. True master suit with two balconies, 
huge master bath. Beautiful back yard with pool/spa, built in fire pit 
and so much more.
Check out all the new listings this week in Porter Ranch – HERE
Warmly,

ps Seriously, if you'd like to sit down with us for a strategy session, so 
that together we can plan out the best course of action for you and 
know your limits financially, ask for our Free Home Loan Report 
-- Click Here
Anne-Marie Stone
Pinnacle Estate Properties
Cal BRE# 00923192