If You Are Thinking of Selling, Now Is The Time

If you thought about selling your house this year, now may be the time to do it. 
The inventory of homes for sale is well below historic norms and buyer demand is skyrocketing. 
We were still in high school when we learned the concept of supply and demand: the best time 
to sell something is when supply of that item is low and demand for that item is high. That defines today's real estate market. 

In a recent article, the Chief Economist for Realtor.com revealed,"Would-be buyers face 
a dilemma: There will be more homes on the market over each week of the next three to four 
months, but there will also be even more prospective buyers. We are entering the busiest season of home buying with the lowest amount of inventory in three years. To be competitive, buyers should get pre-approved for a mortgage and be ready to act quickly if they find a home that meets their needs."

Smoke goes on to say:

"Listings are growing as they normally do this time of the year, but because demand has 
been growing faster than supply, homes are selling faster. So the monthly trend is the normal 
seasonal pattern, but the year-over-year decline is reflective of demand being stronger than supply for more than a year, which is resulting in fewer homes available and faster-moving inventory."

In this type of market, a seller may hold a major negotiating advantage when it comes to price 
and other aspects of the real estate transaction including the inspection, appraisal and 
financing contingencies.

Bottom Line

As a potential seller, you are in the driver's seat right now. It might be time to hit the gas.
 
It's easy to ask for help, just start with a Pinpoint Price Analysis -- CLICK HERE
I'll look at the data and give you a call to find out what you've done to enhance your home,
then give you my thoughts on how best to price and market your home.  

Let's just see what's happened in our market in this past week, shall we?
This week in Porter Ranch we saw 10 homes sold. The selling prices ranged 
from $250,000 - $1,070,000; for an average of $751,007. Homes were built 
between 1957 and 2015. They range in size from 863sf - 3684sf. Lastly, the 
homes were on the market between 1 and 112 days, with an average selling 
time of 47 days.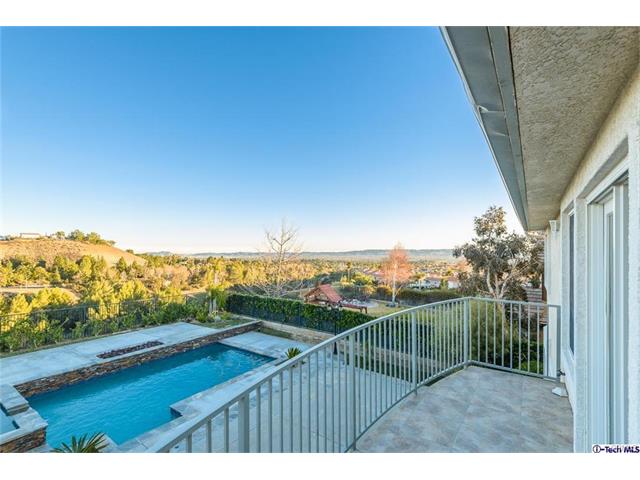 Click here for details of all 10 properties sold.
 
Remember, you can always skip the forms and give me a call at (818) 621-9897
I look forward to chatting with you soon.



Anne-Marie Stone
(818) 621-9897
Pinnacle Estate Properties
Cal BRE# 00923192