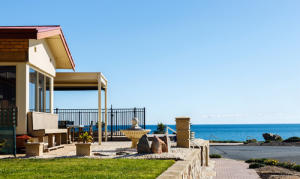 Ask someone to visualize their ideal vacation and you're sure to elicit different responses — everyone's imagination will take them somewhere different.
Some might visualize lounging on the beach or surfing the waves. Others might visualize majestic mountains, big trees and white snow.
For others, it isn't a vacation unless they leave the country and make use of their passport. When looking to purchase a vacation home for you and your family, destination is key.
After all, this isn't a one-time vacation; it's a lifetime investment you'll want to feel confident making. If budget isn't a deciding factor, consider the climate, local places to visit and activities in which to engage. Here are the best destinations to consider when purchasing your vacation home.
Beachside Homes
Named the best beach in America for 2016, Ocean City, New Jersey, is the perfect destination for your beachside home. With family-friendly activities, including mini-golf and walking the boardwalk to kayaking and stand-up paddle boarding, Ocean City has fun for all ages.
With an eight-mile stretch of beach, you're bound to find a home that fits your needs, not to mention accessibility to this destination city.
Homes Abroad
With its beautiful coast line, music and film festivals, as well as surplus of museums and gardens, it's no wonder Cote d'Azur, or the French Riviera, takes the title of favorite second-home destination amongst the wealthy.
Vacation homes, although extremely pricey, connect you to a wide range of activities. Swim through the coves of Le Sentier du Littoral, kayak the small rivers of Massif del'Esterel, or explore the green gardens of Jardins Ephrussi de Rothschild.
For those looking for more glamour, Monaco's famous Monte Carlo Casino is the perfect evening destination for luxury gambling, dining and entertainment.
High in the Mountains
When looking for a mountain vacation home, it's important to invest in a destination that's accessible and pleasant year round.
Lake Tahoe, the largest freshwater lake in Sierra Nevada, has mild winters and beautiful summers. With a few different ski resorts to choose from, Tahoe is perfect for skiing, snowboarding, snowshoeing or sledding.
In the summer, the lake is perfect for kayaking, jet-skiing, boating and stand-up paddle boarding. As the snow melts, rock climbing and zip-lining are also options. Homes range anywhere from $30,000 for an 800-square-foot trailer to $11 million for a 14,000-square-foot home overlooking the lake and mountains.
Island Destinations
Rising in popularity, San Juan, Puerto Rico, is quickly becoming the island vacation of choice. Buying a vacation home there means you'll be zip-lining through the rainforests, sailing around the island, or exploring the ocean wildlife by snorkeling or free diving.
San Juan is also rich in history and culture. Explore on land through the streets of Old San Juan to check out the various castillos, castles, the San Juan cemetery, or the Cathedral of San Juan Bautista.
If you're worried about travelling with furniture or home essentials to Puerto Rico, with four locations throughout the island, Rooms to Go Outlet offers American-style furniture for your island vacation home.
Although still a U.S. territory, purchasing a home in Puerto Rico is a different ballpark. Keep in mind negotiations are done verbally before put in writing, so be prepared with a savvy agent and lawyer, and realize properties generally sell as-is, regardless of a home inspection.