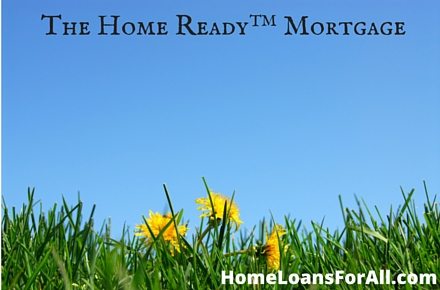 Buying a home is a scary experience, especially when you are on a budget and trying to get as many of your must-haves as possible within that budget. Getting a home at a good price, at least one that you like and that you want to live in is not easy. Fannie Mae has helped people for years to do this, though. With the Fannie Mae HomePath Program people have been able to find and purchase homes easily and with fewer financial risks. It offers a list of foreclosed homes, it informs buyers of everything they need to know, and it offers some great deals. It is the perfect way to buy your home, especially if this is your first home. It is invaluable. With the new program, The Home Ready Mortgage program, you are getting the same help that you expected before. It is still built for people who need the assistance to get a home, and it remains one of the best options for homebuyers. Repeat and first time home buyers alike can find some great opportunities available through this program, which is why it continues to be the go-to for people across the country. It has innumerable benefits for people looking to buy a home.
The Fannie Mae HomePath Program started out as a way to list foreclosed homes with Fannie Mae mortgages. Fannie Mae compiled a list of homes with mortgages that it backed. All of these homes have gone through foreclosure and are now up for sale. You can see these homes for yourself, and you can look at any homes from across the country. Since they are foreclosed homes, there is an automatic savings involved here. Foreclosed homes are not nearly as expensive as the realtor or owner sold homes so it is possible to get a great deal on them.
Read more on the Fannie Mae Homepath Program here.