Work Smarter, Not Harder: Part 2
     Whether you're going for a conventional loan or FHA, it costs time and money to find the perfect house.  Last week I shared a tip on how to spot asbestos siding before spending money on an inspection.  This week I'll share a few more things to look for and what it could mean for your contract before shelling out a penny.
     Lead-based paint is found in almost all older homes and may be present in any home built before 1978.  It peels in a very specific way, with vertical and horizontal peeling, creating peeling "squares."  In most cases it will be painted over, which is a perfectly safe and legitimate way to mitigate the problem.  In an "as is" sale, such as a foreclosure, any exposed lead-based paint will not pass inspection.
     Any peeling paint or wood rot on the exterior of the home won't pass an inspection, either.  If it is very minimal, it may or may not be noted on the inspection, but is an inexpensive fix.  Repairing the peeling paint or wood rot on the exterior will be a requirement for any FHA loan.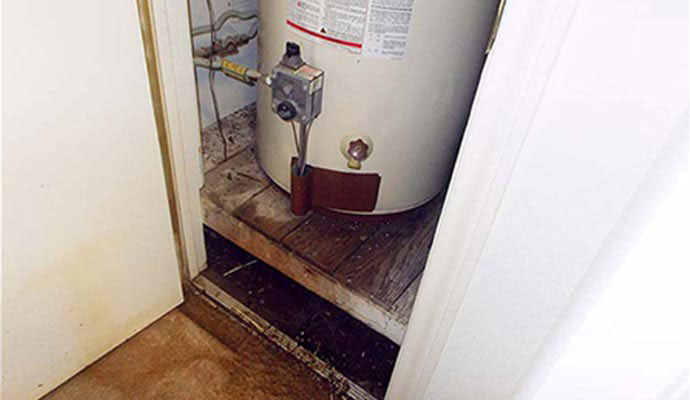 Seek out the hot water heater in the house.  Before you move into the home, purchase a pan and place it under to see if there are any leaks.  This is especially important if it's located on an upper floor because any leaks will tear through the ceiling quickly.  Check for water damage indicated by dark spots showing on the floor or ceiling.
     Some of these things may seem like plain common sense, but as a potential buyer, it's hard not to get excited when looking at a home.  Focus on the practical first, then start imagining your life within those walls once they meet your (and your bank's) criteria.