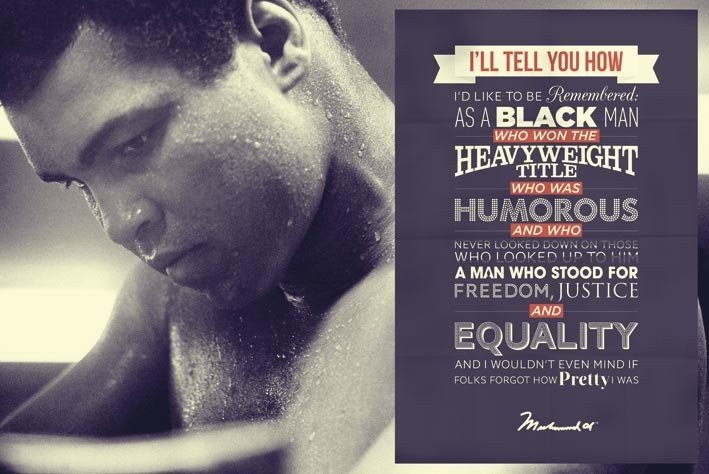 We lost an American icon this week. He literally & figuratively "fought the good fight". 
Mohammed Ali had a presence and leaves a legacy with his children and 
grandchildren, and in the American lexicon. We all know the "Float like a butterfly, 
sting like a bee" came from him, but did you know these other inspirational phrases 
can be attributed to him as well? 

"He who is not courageous enough to take risks will accomplish nothing in life." 

"The man who views the world at 50 the same as he did at 20 has wasted 30 years of 
his life." 

As I surfed the 'net in search of just the right image or quote, I came upon the one 
above, of how he'd like to be remembered. How amazing to have lived your life in such 
a way that you are remembered as you'd planned. It's certainly how I remember him. 

As I was searching, I also came upon 3 photos of houses that had once been home to 
"The Greatest". I thought you'd enjoy seeing them.

There were 17 new listings this week in Porter Ranch. They range in price from 
$459,000 -$1,995,000; size 1298sf - 5448sf; age from 1958 - 2016.
Here are our featured listings this week...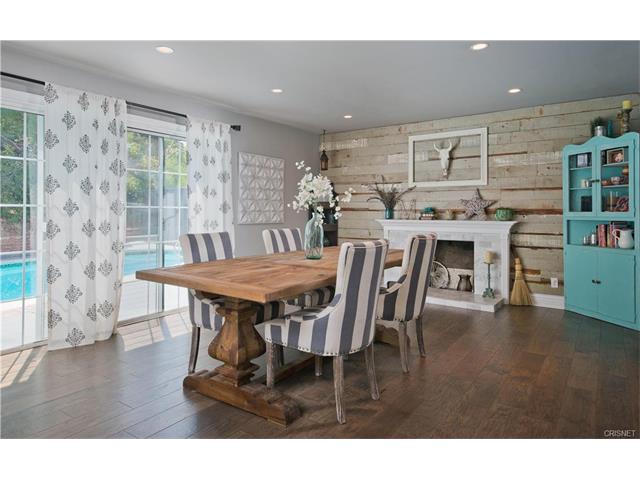 10574 Des Moines AV, Northridge, CA 91326
MLS #SR16123994 - $829,000

Inspired by the French countryside, with a contemporary twist, this property is an 
urban cottage retreat that reflects the combination of Shabby Chic decor with modern 
touches while emphasizing vintage design. Beautiful wood floors and natural light flow 
throughout the home's open, airy layout. Every detail was carefully selected and quality 
crafted. The dining area features a Carrera marble fireplace against a uniquely 
constructed distressed barn wall. Top of the line gourmet kitchen is clad with premium 
finishes and fixtures including tile floors, Carrera marble countertop & backsplash, 
custom cabinets, stainless steel appliances and breakfast nook.The master bedroom, 
located on the main floor offers an en-suite tile bath, spacious walk-in closet and a 
slider door that leads to the rear grounds. Two additional bedrooms are located on the 
main floor. Upstairs you will find three more bedrooms and a guest bathroom perfect 
for a large family. The backyard is an entertainer's dream complete with large sparkling 
pool and patio, with additional entertaining space along the perimeter. Newly installed 
solar panels to make the home energy efficient and green. Located in the highly 
desirable school district Beckford Elementary, Nobel and Granada High School.

  
Check out all the new listings this week in Porter Ranch – HERE
Now, let's get back to work. 

The listings that came to market... 

Are you ready to start building your legacy? Will it begin with a home? We'd love to 
hear your plans and dreams, and know how we can help you realize them. Give us 
a shout, or drop a line, we'd love to hear from you.

Anne-Marie Stone
Pinnacle Estate Properties
Cal BRE# 00923192