June Lake Denali National Park 2015 by Robert Swetz
Back in 2008 there were quite a few ActiveRain members that would roll around the network and leave comments to my many photographs of clouds.
I have always been fasinated with clouds since high school and the fasination has carried on as a photographer and even to this day.
Here is a wonderful group when you are a little bored of Market Reports and the same old - same old posts around the ActiveRain network.
CLOUDS AT ACTIVERAIN (clouds attached)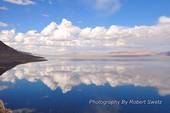 This group is for photos of Clouds, Rainbows and any photos of the sky! I am always looking at the sky because I believe there is something out there that is very unexplainable! Clouds are very interesting because they can take on many different shapes and forms! Robert Swetz, Founder (Vegas Bob)