Thomasville Georgia gets ready to celebrate Independence Day in Downtown Thomasville!
Can you believe tomorrow is the day for the 2016 Thomasville July 4th Fireworks Celebration currently? Independence Day is on a Monday this year. For numerous families in  our Thomasville community, it is a three day weekend. Local officials are expecting the turnout to be bigger than ever before.
What: 2015 Thomasville July 4th Fireworks Celebration 
Where: Downtown Thomasville
When: July 4th, 2015 6:30pm to 10pm
Contact: CNS of Thomasville (229) 228-7977 or via email
2016 Thomasville July 4th Fireworks Celebration
Join us in observing our country's 240th birthday at the 2016 Thomasville July 4th Fireworks and Celebration. Downtown Thomasville will be alive with the noises of laughter and music. Games are arranged for children of all ages to delight in.
What would a celebration be without food? Food vendors will be selling hotdogs, hamburgers, chips and giving away free watermelon slices. Get something for those with a sweet tooth as well, like a funnel cake or snow cones. The amazing Fireworks display is scheduled to illuminate the night skies above the historic courthouse around 9:30 pm.
How can you make sure that you can see the fireworks? Simply make sure you can see the big red balloon across from the Thomasville train depot. If you can see it, you will have the ability to see the fireworks as they light up the Thomasville skies!
Celebrate Independence Day with good old-fashioned fun and activities for the whole family!  Enjoy great games, food, and music beginning at 6:30 p.m. in Downtown Thomasville... and, of course, a fantastic fireworks display beginning at 9:30 p.m.!
Live music featuring "Tobacco Rd Band" - Bring your lawn chair or blanket and enjoy listening under a covered seating area.
Children's activities including cupcake decorating, crafts, and more!
Facepainting 
Bubble machines
Yard games
FREE ice cold watermelon slices
All your favorite summer foods served up by local veterans' groups and food vendors 
What Should I Bring to the 2015 Thomasville July 4th Fireworks Celebration?
The food vendors would appreciate it if you used cash. It makes things much easier. Blankets and lawn chairs are highly recommended. Please leave your family pets in the house. The noise of the fireworks can frighten even the tamest of pets. Are you intending on going to the 2016 Thomasville July 4th Fireworks Celebration?
Where do you believe is the very best place to see the fireworks from?  We'd love to hear about your favorite spot to view the fireworks!
Featured Thomasville Area Home of the Week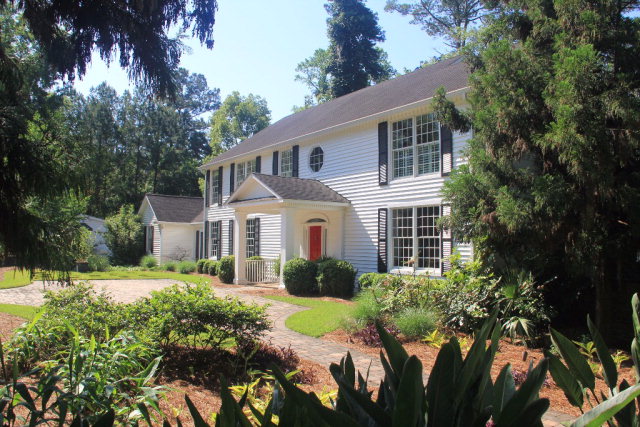 Visit our website for more information on this and other beautiful homes for sale in the Thomasville, GA area.
Mills Herndon, First Thomasville Realty, Voted Best of Thomasville GA Real Estate for 4 years running!
Originally posted on our Thomasville real estate blog here: http://ftrealty.com/blog/thomasville-july-4th-fireworks.html