Drive through any neighborhood or search online in areas that have many homes for sale and you will see a common theme.  In the same area, there are homes that sit for months while others sell quickly. The primary difference that determines if and when a home sells is the demand that's created for the property.


The more exposure, the more demand, and the greater number of offers. This equals the best opportunity for the owner to sell their home for the highest possible price. To create this demand, there must be a specific marketing plan to expose the home to the maximum number of qualified buyers.  If there is no specific plan, the agent is likely using a one size fits all approach. This "strategy" relies on luck, not planning to generate an offer.

Many agents use a passive approach to marketing and simply believe putting a property on the MLS, holding an open house, and putting some flyers out is enough to generate sufficient demand. This is like putting your car in drive, taking a nap, and hoping you getting to where you want to go with the best results. 

Without a smart and active marketing plan, many agents will turn to lowering the asking price as a strategy to sell.  When the only value an agent is delivering is passive marketing, it's hard for them to see any other way to your home to sell besides lowering the price.  While lowering the asking price will typically generate more interest, it also impacts the owners bottom line. In short, if the only marketing plan that an agent has, is solely based on pricing, the only one that wins is the agent and the buyer.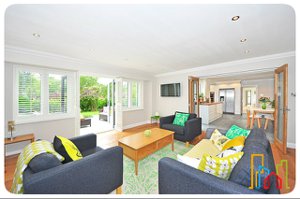 Any great agent will drive a smart, active marketing plan.  One that's designed to expose the property, create interest and demand, and sell the home for the highest price possible in the right time frame.  Communicating frequently about the progress, feedback, and numbers is the only way an agent can give real visibility and help owners make the best decisions.
   Real Estate Tips
Sad But True, Top Reason Homes Fail To Sale. Was orignally posted here.