Take your family to Kliebert's Turtle and Alligator Farm in Hammond, Louisiana!
See Hammond homes for sale here.
Kliebert's Turtle and Alligator Farm (pronounced Klee-bear) has been in business since 1957. My family and I went this weekend to visit something of a local icon, instead of vegetating in front of the tv. The farm is open 7 days a week from March 1st to October 31st and then during the winter season from November to the end of February, they are open Thursday thru Sunday.
Being in South Louisiana in the middle of July, it was hot. Luckily for us, there was a shower right before the tour and we had some cloud cover which helped a bit with the heat, but unfortunately it brought out the mosquitoes. If you are going to venture out here, I recommend sunscreen and mosquito repellent.
Tours go on every hour on the hour. If you have a few minutes to kill before the tour, there is plenty to look at in the gift shop. Birds, snakes and baby gators will keep the little ones busy until the tour starts. Your guide will give you instructions prior to the tour. "Don't put your hand over the fence" Well, duh. "If I run away, you better run too" Oh. Well that's not disturbing at all.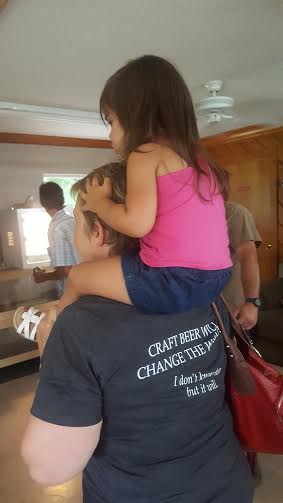 I'm sure I'll be able to run fast with a 30 pound toddler on my shoulders. There is a deer hindquarters mounted on the wall by the door that we exit into the actual farm. The guide requested that we "touch the butt for luck". I was disinclined to acquiesce to his request, but when a 2 year old is shouting in your ear "Touch the butt for luck Nana! Touch the butt for luck Nana!"....you touch the dang butt for luck.
We started off at the turtle ponds.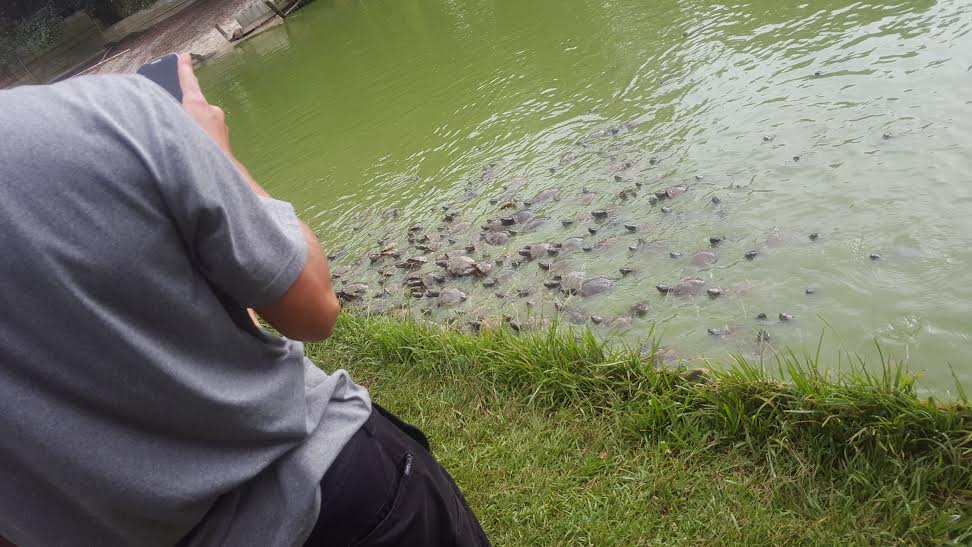 The guide tossed a little food out and they came running....or swimming? They have about 47000 turtles of all kinds.
They also have some tortoises in another enclosure as well. You can take a picture of your wee kiddies sitting on it. My wee granddaughter was not having any of it, so no picture.
We then moved on to one of the large ponds on the farm and met a lovely couple, Big Easy and Patricia.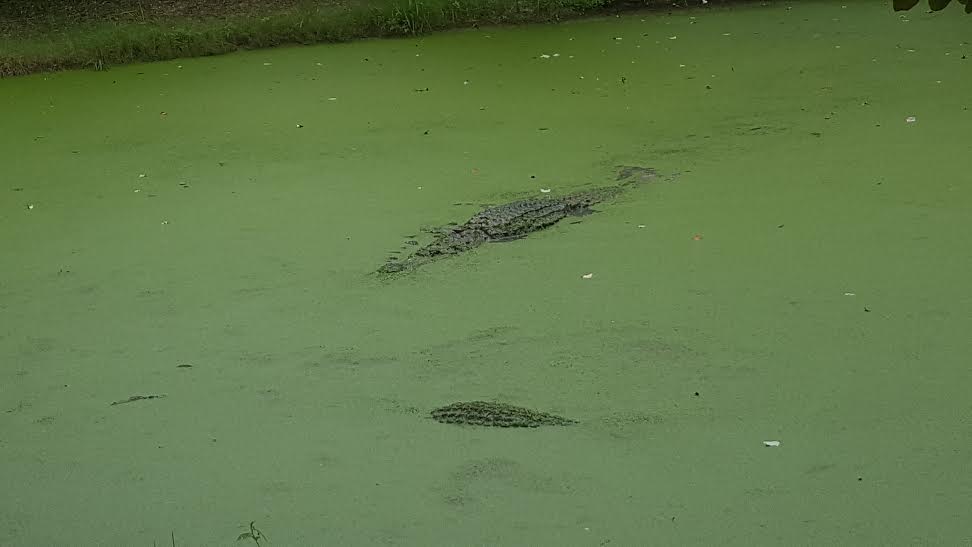 Patricia is that lump at the bottom. We were told that she is getting ready to lay eggs and conserving her energy in anticipation of the big event. That large mass towards the top of the pic is Big Easy.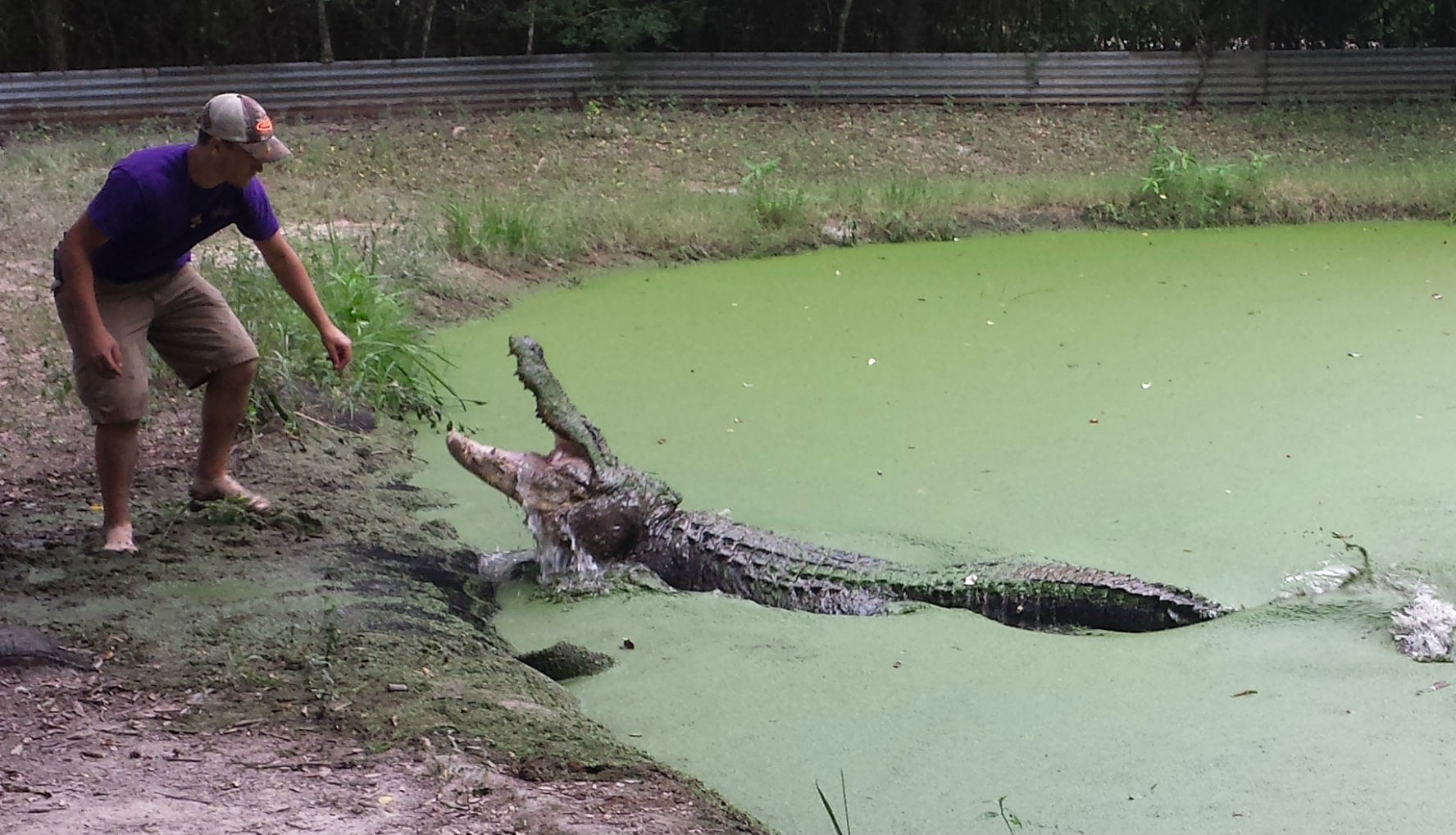 Here is a better picture of Big Easy. Notice my guide was barefoot. He stayed barefoot for the entire tour.
After telling us about the mating habits of our lovely couple, our guide demonstrated just how protective they are about their nest by running to the other side of the pond with Big Easy following, getting slightly agitated and coming half out of the water to let our guide know he was not pleased. I was preoccupied trying to prevent my 2 year old granddaughter from running off, so I missed getting that shot.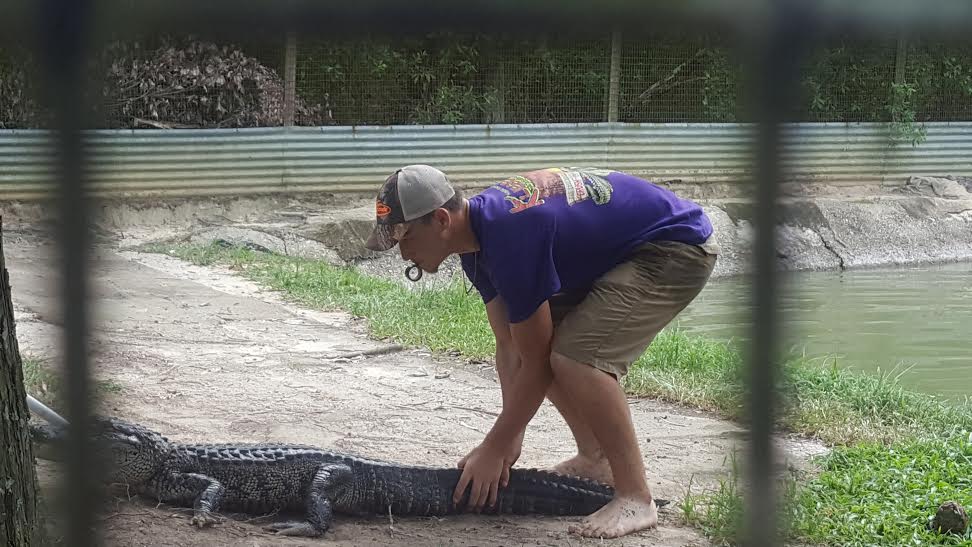 This is a juvenile enclosure with numerous gators of this size. The guide enticed the gators to come up with rotting, raw chicken in a cooler. If you happen to go, stay to the right of the door and away from that cooler....I've smelled a lot of things in my time (I worked in ems for about 10 years), but trust me, rotting chicken in 96 degree weather stored inside an ice chest was one of the worst. Notice the electrical tape in my guides mouth. That is how he makes it safe for the kiddies to touch it. He wraps it around the snout to prevent any inadvertent snaps at flesh. Also notice my guides bare feet. (It's obvious he wears shoes at least occasionally with that tan line :)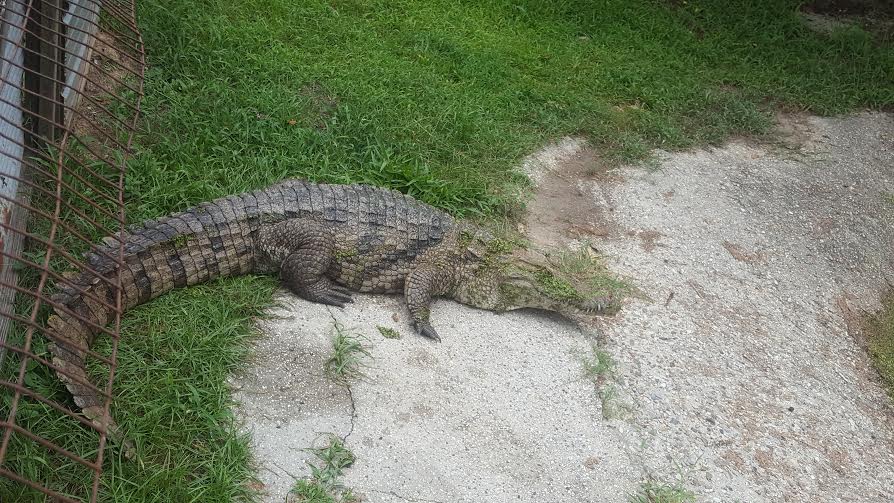 This fine fellow is a crocodile, which is not indigenous to Louisiana.
There are other animals you will see as you venture out on the farm. Turkeys, bunnies, raccoons, a goat, a fox and a nutria rat are there if gators are not your thing or your wee one's thing (like my granddaughter)
Nutria rat. The teeth are orange due to their enamel, which includes a pigment that consists of iron. Who knew?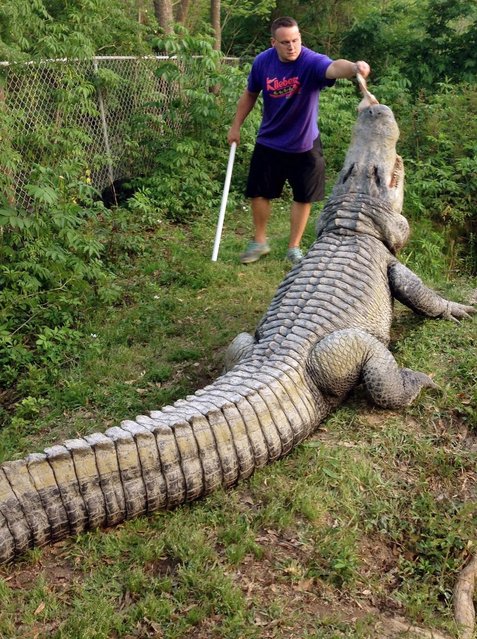 One local celebrity we did not get to see is Crush. He must have been tuckered out by the previous tours that day. I believe Crush is about 15 feet long, and if he doesn't want to come out and play, I don't think you can make him.
Kliebert's is a fun family outing in Hammond, Louisiana, whether you are local or just passing thru.
If you ever have questions about the Hammond or Tangipahoa Parish real estate market, please reach out to me and I will be glad to help!