You may have seen many webinars on niche markets and how to setup neighborhood pages or widgets for golf course communities, but how do you become a neighborhood expert? Choosing your niche and becoming theexpert is key to success in marketing yourself.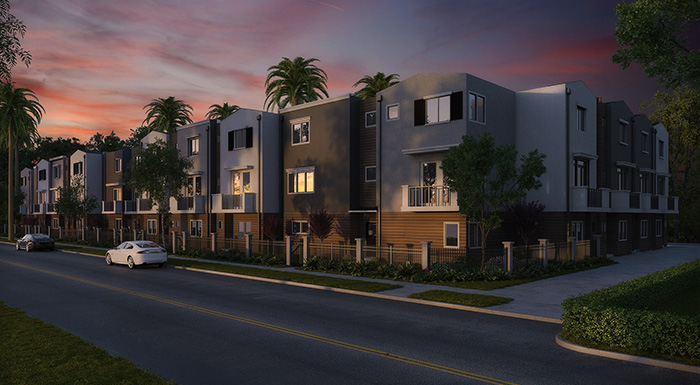 Recently, a friend approached me to discuss a suburb near where we live. She is looking to purchase a home. The real estate agent that she was working with had given her cause for concern about searching for property in this suburb. The agent had fears as to the culture of the community, but my friend knew that I had first hand experience and asked for a second opinion. I disagreed with the general comment by the agent and began to wonder how many real estate professionals are frightening off potential clients without complete knowledge.
Here are some tips to help you become an expert in your area and guide buyers to the perfect home.
Do Your Homework
Before anything, you should check out the homes that are in the area. Research the comps, school ratings, crime statistics and walk-ability. Is this even an area that you want to represent? If it's not a good fit for you, find out before you spend too much time, energy and money getting to know a neighborhood that you cannot recommend. If it is a good neighborhood, then the research will give you a good foundation to dig deeper and really get a feel for the community.
Hit the Streets
Book knowledge doesn't tell the whole story.  You need to go out and experience the area. Feel the ambiance and start to learn the terrain and the rhythm of the community. You will also want to tour at different times throughout the day, because what feels like a sleepy community during the day may become a raucous district when everyone comes home from work. Check out the traffic patterns to see what rush hour looks like or if the crosswalks are safe for kids going to school.
Talk to the Locals
So, you've visited several times, during different parts of the day, but you may not live there. Talk with people who know how often the power goes out during the winter or about the rush of college students in the fall. There is so much information about an area that you miss out on if you don't live in the neighborhood. Don't make snap assumptions without getting the real scoop from the residents.
Get Involved
Real estate is not a spectator sport. Even if you've done your homework and talked to some locals, you still aren't an expert. A great agent not only observes, but also participates. Get involved in local clubs, attend events in the neighborhood and hang out at local hotspots. You will find that not only do you become an expert in what is happening in the area, but you also get exposure. Become a fixture in the community. When someone is looking to get a house in the area you will be the first name on everyone's tongue.