My wife Suzanne and I have lived in the Lake Norman region for 18 years and love going to downtown Davidson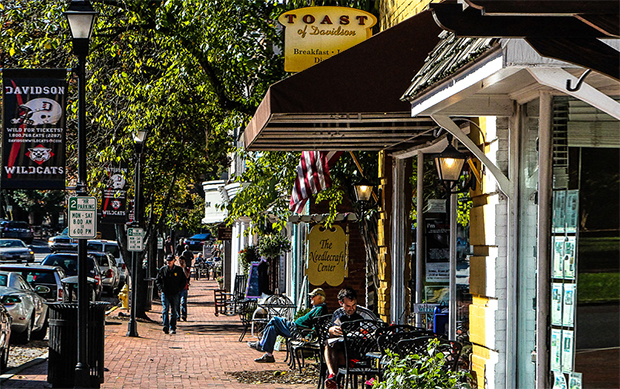 for great dining, Davidson College Basketball games or to catch a flick at the Old Town Cinema (you can drink wine!).
So it is great to see this cute little town make the list for one of the coolest suburbs by Thrillist.com, based on the following factors;
1) A good (or at least respectable) food/drink scene, with enough places to go close to home to not always have to trudge back into the city.
2) Not so far away from the city that the commute is awful
3) A place with a history or its own unique elements that separate it from just planned suburban sprawl

If anyone ever does visit the Lake Norman region please put it on your list of things to do. I promise it will not disappoint.