Journey - Saturday, November 19th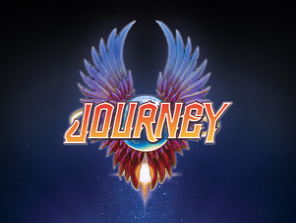 As the original legends of arena rock, few bands in existence put on a show quite like Journey. Anchored by singer Arnel Pineda's thrilling vocals and Neal Schon's unstoppable guitars, the band continues to show fans, both old and new, exactly how it's done as they tear through marathon sets of classics like "Don't Stop Believin'" and "Open Arms." After a short break from their relentless tour schedule, they're primed to blow minds again in 2014, pairing up with Steve Miller Band for select dates that are sure to be the stuff of classic rock legend for years to come.
Phoenix Pizza Festival - Saturday, November 19th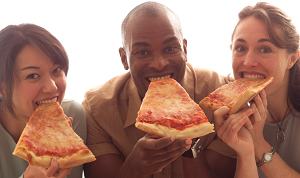 Approximately 15 pizza makers will sell all types of pizzas, offered at $2-$4 slices and above (half-pies, full-pies, etc. depending on their preference). The event will include live bands, lawn games, desserts, local vendors, kid's zone, and more. Five craft beer and wine brands will operate individual bars. Soda, water, lemonade, and other beverages will be available, too. All tickets are General Admission, and all food/drink items cost extra once inside. The event is being produced by a founder of the Arizona Taco Festival and Arizona BBQ Festival to benefit the Downtown Phoenix, Inc. It is the mission of the Phoenix Pizza Festival to provide a signature community event for downtown Phoenix and become an annual celebration of the most perfect food ever - PIZZA!
Make-A-Wish Arizona Kicks Off Holiday Season with Macy's Believe - Thursday, November 17th - 20th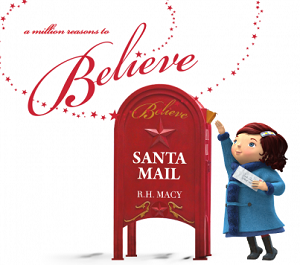 As the season of giving begins, Macy's and Make-A-Wish Arizona team up for the 9th annual Believe campaign, which includes the iconic letter writing program and festivities to spread the spirit of generosity and goodwill. From the beginning of Nov. through Dec. 24, "Believers" of all ages can mail a letter to Santa at the big red letterbox at any local Macy's store or online at macys.com/believe. For every letter received, in store or online, Macy's will donate $1 to Make-A-Wish, up to $1 million, to help grant the wishes of children with life-threatening medical conditions.
The Big Heap - Friday, November 18th - 20th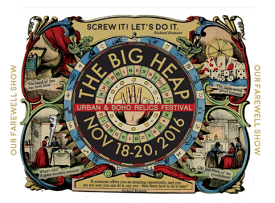 We've always been about trying something new. Having fun, and not taking life too seriously. And as we reflect on our 5th anniversary, we can safely say, we are still on that path. You're invited to join us for our final Big Heap, back where it all started in Cave Creek. You only live once, so we're heading out to grab more cool adventures before we wear this thing into the ground ... Cheers!!