For almost as long as people have been selling things the experts have been trying to decide what kind of personality makes the best salesperson. Although there is no one set personality that makes a person a better real estate agent than another type, there are primary traits that are found in all good salespeople. After careful study, the experts have arrived at several of these that make up the best real estate agents.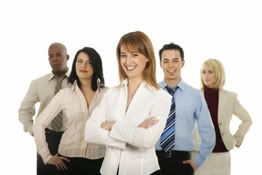 Considering that real estate is a people business and that people buy and sell real estate, good social skills ranks as the number one trait for a good real estate agent. The best salespeople in any area are pleasant and cheerful and they can give simple explanations to complicated concepts. They are quick to see what is important to the client as well.

The best real estate agents also have a strong self-image. Once again, the most successful salespeople in an area believe in themselves and see themselves as successful even when things are not going their way. This is especially important in real estate since the salespeople there are quite often subjected to rejection. It's no surprise that even the most successful agents spend more time trying to sell a property and actually selling one. Considering this, it's easy to see why they need to have a strong self-image.

They also need to be curious. It's well-known that the real estate game is quite competitive. As well, the consumer today is more educated and knows more about what they want for their money. Successful real estate agents are constantly seeking knowledge and are always actively taking advantage of all opportunities to learn. In this way they gain a competitive edge.

Of course these people need to be an achievement orientated as well. It's quite simple to understand that if you don't have a strong drive to achieve, you won't be successful in any area you choose to work in. This achievement drive is based on the image you have of what your world will look like when you've accomplished your goals. To achieve this dream, the agents must also have a certain level of enthusiasm to go along with the other traits.
A combination of all of these is what drives success in the real estate game. The best real estate agents bring a sense of eternal optimism to the job.