Most of us are entering the slower time of year right now - there aren't a lot of buyers out there looking for homes right before the holiday season!  But that doesn't mean we can't still attract new customers, and the holidays are the perfect time of year to strengthen our bonds with prior customers as well! Here are a few tips and tricks to generate some leads during these slower months.
1.  Get out in your community and pay it forward!  This is a wonderful thing to do this time of year regardless of your profession, but any chance to connect with members of your community is a chance to generate leads!  Host a clothing or canned food drive for those in need.  Dress up the jolliest member of your office and offer free photos with Santa.  Be creative!  If you host these types of events in your office, every person that comes into the door is going to relate your name with a great memory, which can be a great thing in the future when they have a need for an agent.  
2. Reconnect with prior customers!  None of us would be where we are today without the trust and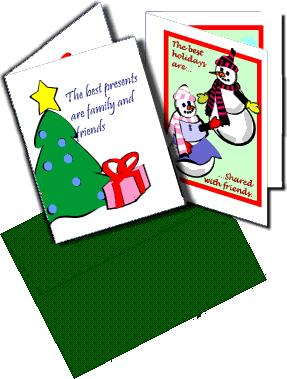 support of our prior customers.  Take the time to create a personalized Christmas card and send it out to everyone who's worked with you in the past!  Or, send a small, special gift to show your gratitude for the customer's business.  Even something as little as a $10 Starbucks card can put a smile on someone's face, and as I said above, you always want your name attached to a happy memory!
3. Host a holiday-themed event!  Who doesn't love a good holiday party?  Food, drinks, dancing, and fun, what's not to like?  It is relatively inexpensive to rent out a ballroom at a local hotel during the off season, so send out some invites to past customers, new leads, and business associates and show them all a great time!  You can put together small gift bags (with your business card inside, of course) for your guests to bring home with them - a couple of wine glasses, a small box of fancy chocolates, or a cute ornament for their tree will help your circle of influence to think fondly of you and shine a great light on your exceptional service.
These tips may not translate into on the spot sales, but they definitely serve a dual purpose...increasing your visibility in the community, giving back to those who have helped you to succeed, and fostering lifelong relationships with past customers nearly always generates leads in the long run - and you'll feel wonderful and full of holiday cheer while doing it!
Let us help you find your home in Paradise!
850.661.1440