The house hunting is done, you found that perfect country house or an apartment for four, the papers are signed, sealed and delivered, the home is fixed up and furnished – but with the joy of owning a home comes to the onus of being entirely responsible for its maintenance. Yearly check-ups, tweaks, repairs, and care aren't just for your health – your home requires the same amount of attention and upkeep, and that too all year round.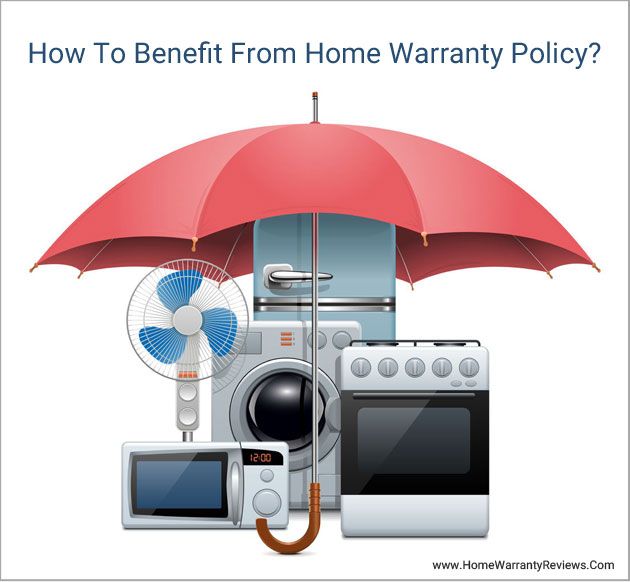 Owning a place of your home is synonymous for most with the idea of stability and long-term life goals. No one looks at such an investment as a spur of the moment decision for just a couple of years. In fact, the process begins with each decision you make to gradually turn the house into a home which you cherish. That said, the necessary upkeep to make sure the house is healthy and lasting can be unnerving and often too much to manage. Keeping in mind the fact that our lives today are packed to the minute and just the day-to-day errands are enough to keep us more than occupied, the choice of investing in a Home Warranty for your place can make an immense difference. Structured as a yearly renewal system, Home Warranty functions as an insurance and assurance that your home's upkeep and maintenance is not yours to worry about anymore. From all the major appliances to the structural nitty-gritties, the company you sign up with takes full responsibility for the service, repair, replacement and general maintaining of your home – depending on the deal you choose. Keeping that in mind, it is important to find just the right deal for you – depending on factors ranging from the age of your home to budgetary constraints, the kind of appliances you own and what degree of responsibility you would like the company to handle. These factors, along with a sure understanding of the terms and conditions of each scheme, is the first step to making the most of your Home Warranty.  Though it seems ideal for owners of old homes or appliances to get themselves warranty, there are times when the deal doesn't cover all the aspects you hoped to solve. Through reviews of policies, consumer feedback and an understanding of various kinds of terms and conditions Home Warranty companies apply, here are 4 tricky features to look out for before you get to the signing of the papers.  
1.
Unnoticed Mechanical Failures
This is an issue that factors in even aspects of home inspection before the purchase itself. Possible functioning related issues in appliances such as the inbuilt heating system or air conditioning (which you didn't notice when the house came into your possession) are often not covered by companies, especially if the warranty is purchased years after the purchase of the home. Some firms do incorporate such discrepancies into their schemes, so if you'd rather save yourself from such risks then it's a good idea to hunt out one of those.
2.
Human Intervention and Other Accidents
Anything besides wear and tear due to time and the lifespan of the appliance or system itself is not covered by the warranty. From your beloved pup chewing up cables and cords to rats and ferrets in the attic, such mechanical failures and damage are up to the owner to fix.
3.
Toxicity
From a general safety standpoint of even their own inspectors and servicemen, certain companies do not include the handling of a home which is affected by mold and asbestos, or which is found to have toxic materials in its structural systems and fixtures. If your home inspection before or after the home's purchase reveals such elements, look for a Home Warranty that pays special attention to such problems and assures its management – hazardous issues such as these have to be nipped in the bud without a second thought.
4.
Wrongly Used or Mistreated
A big part of maintenance is also knowing your own home appliances and systems, how to use them right and not take them for granted. Appliances that have been repeatedly misused are not difficult to single out and aren't always covered in the Home Warranty schemes. Discrepancies on your part could violate or nullify your Home Warranty scheme, making the deal difficult to strike again and often altogether impossible. Here are 3 things that are sure to have an impact on your relationship with the Home Warranty company.
     

If you didn't get warranty just after you moved into the house, or if you have been using pre-owned appliances from your previous home, there is a good chance that another technician has already tried his hand at fixing the machines and maybe even done it wrong.
Either that, or you having fiddled around your machines yourself, could permanently nullify your contract or at the very least, nullify the contract for those appliances.
     

There are times when you're Home Warranty scheme will cover the cost of certain repairs done by your choice of repairmen, but having the work done before you consult with the company and have them inspect the appliance or system is a violation of the warranty.
    

Home Warranty has coverage deals, terms and conditions tailor-made for residential and commercial use separately. If you change the use of your property from residential to commercial then that too automatically terminates your contract with the company.
We've looked at what to keep your eyes open for before you sign, and things that you may overlook which in turn would nullify your warranty. Next, how to make sure you make the most of your scheme! 6 ways to get the absolute most out of your Home Warranty coverage – doing your part towards keeping everything spick and span, and not losing out on perks that the company provides.
    

The first step to maintaining your appliances starts right after you buy the product – you have to get it installed right. Whether you're doing it yourself or you called a technician, any mistakes in this step can have a lasting impact on the appliance.  
    

Use the terms of your Home Warranty as well as your own spring cleaning to make sure that your home is maintained all year round – checking for rust, termites, and mold from time to time.
    

Certain factors in the Home Warranty you need to cross check according to what you own – a second bar refrigerator for example, or the plumbing and electrical systems in the outhouse, does the company of your choice covers them as well?
     

Before you buy, a Home Inspector is a Home Warranty's best friend. Make sure you get the house thoroughly checked before you buy; even if there are tiny flaws and issues, it is important for you to be aware of them. In case you want to keep yourself updated on the process,

here is a checklist

 !
     

If a claim is outright refused by the company, reach out to a manager and go through your policy thoroughly – it is important for you to know what caused the denial of the claim so that you can avoid such an issue later.
     

A Home Warranty is not only about repair, maintenance, and servicing, the company also provides you experts who can tell you how to maintain your home and its appliances to perfection. Make the most of the information provided to you – the internet is a great place to get tips, but an expert inspecting your home can be a lot more specific.
HomeWarrantyReviews.com uses comprehensive customer research to hunt out the problems and suggestions of real-time users, and the reviews can give you an upper hand when it comes to getting into a Home Warranty scheme. The site provides a variety of articles as well, ranging from topics on specific Home Warranty Companies to Home Maintenance and even updates on Home Warranty in the News. The feature of the Home Maintenance Calculator is yet another feature that can help you get the most out of your Home Warranty. A part of knowing your home and picking the right warranty for it is also knowing how much time and money it will cost to maintain your home in the first place. The Home Maintenance Calculator of HomeWarrantyReviews.com allows you to punch in just some basic information about your home and its upkeep, and in turn provides you with an estimate of how much it will cost you to maintain your home on your own, in comparison to purchasing a Home Warranty. You can make the most out of your Home Warranty not only while buying a home, but while selling it as well. From an investment standpoint, a warranty can boost the selling price of your home and reduce any liability between you and the buyer. When a buyer looks for a new home, one of the primary concerns is whether or not the home and its appliances are in a lasting condition. Building a relationship of trust and credibility, an owner who invests in a warranty for his home before the sale brings to the table a zero legal responsibility house, with appliances and systems automatically covered for the first year at least. In fact, even from your perspective, the buyer will no longer bother you with issues regarding the failure of appliances and systems after the sale of the home, making the sale clean and a one-time affair, with no baggage, carried forward.