I make no secret of my delight at visiting Old Sacramento during Gold Rush Days each Labor Day weekend.  However, there is another annual event hosted in Old Sacramento which provides merry making during the Christmas holiday season.  It's the Macy's Theatre of Lights which will celebrate its eighth year as free entertainment to Sacramentans and to area visitors.
The annual event returned on November 23rd.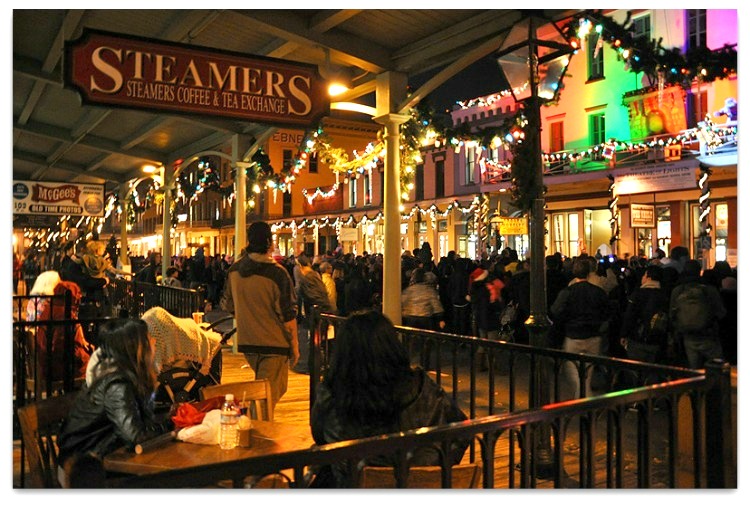 The Theatre of Lights combines delightful holiday and historic magic in historic Old Sacramento.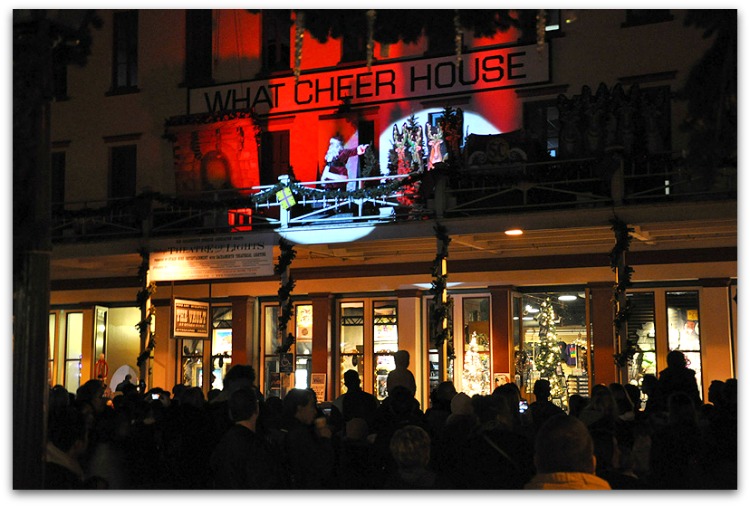 The Theater of Lights provides live performers combined with colorful light projected scenes and sound, on the sides of Old Town's buildings.  The performances create nostalgic holiday enchantment.  And, is a real crowd pleaser!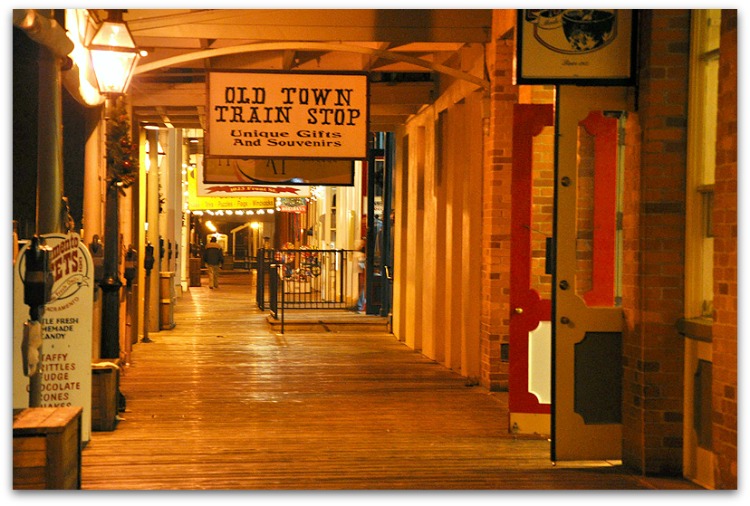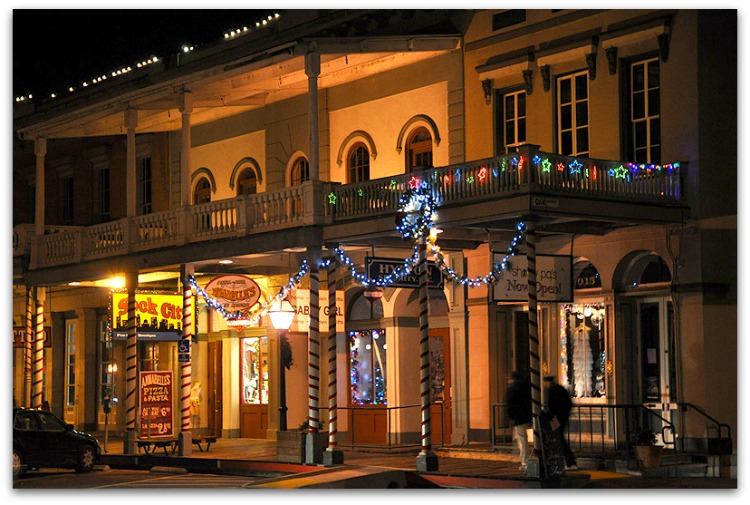 The remaining dates for performances can be accessed via The Theatre of Lights Webpage.