I know we won't all agree on this one, but I also know how popular these shows are and that most of us have their top 3.  
Here are mine:
1. Stone House Revival: On the DIY Network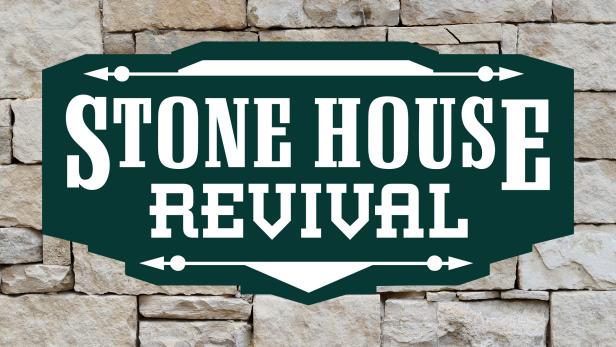 It's my favorite because it's a local show based right here in Bucks County and they take you inside some historical homes and show you how they renovate them, but keep the charm that makes them so special.  On the DIY Network website they describe the show as "Jeff Devlin is the go-to guy when it comes to historic houses in and around Buck's County PA, where the structures are literally older than the country itself. In each episode of Stone House Revival , Jeff and his team of restoration experts work with homeowners to help revive these dilapidated structures into modern living spaces while preserving their historic integrity. Watch as he brings the amazing character of these old, rundown homes back to life."
Upcoming Episodes  after clicking link scroll down near the bottom for the full list.
2. You Live in What?: On HGTV but currently on Netflix
HGTV's website describes the show as "A ferry. A train depot. An ice cream factory. With imagination, tenacity and a few bucks, people have turned the most unlikely places into personal palaces. Meet gutsy visionaries who found beauty in dilapidated commercial spaces, turning them into wonderful one-of-a-kind homes."
It's amazing how creative the owners can be and to see how they turned various buildings into beautiful homes.  A Few Short Videos.
3.  Living Alska: Another HGTV Show
HGTV's website describes the show as "Do you have what it takes to live in Alaska? We'll take viewers along as couples search for their new homes, learn what to look for and decide whether Living Alaska is right for them. From Juneau to Anchorage and the Kodiak Islands to Halibut Cove, get a glimpse of Alaska's endless treasures."
I love this show because Alaska is the wildest place I've ever been too.  I can't imagine living there year round, but it was an amazingly beautiful place to visit and the show has some amazing shots.
Upcoming episodes after clicking link scroll down near the bottom for the full list.
If you've got a top 3 list for real estate shows I'd love to see them! Hope you take the time to checkout Jeff Devlin's Stone House Revival so you can see the beautiful area we live in.
Take care,
Dale
dale.cosack@foxroach.com
#215-860-4067