The rush is on for Charlotte homes! With the Federal Reserve board of governors seriously considering rate hikes, plus volatility in the financial markets which corrected to even greater heights, the word is that it's time to stake that claim in Charlotte real estate. For everyone from first-time buyers to investors, it's like the opening days of the Oklahoma land rush. 3,175 homes closed in November, the largest increase in a year of dizzying increases in home sales.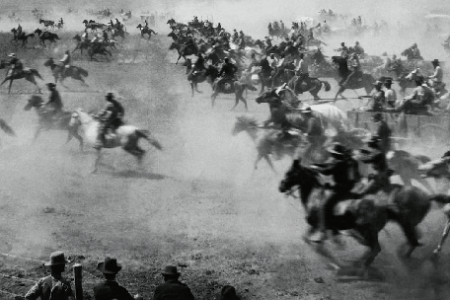 Here's what's driving the rush: As of 11-30-2016, the inventory of homes for sale dropped by 24.9% to 9,770, the second month this year to dip below 10,000. Naturally, the average sales price grew by $19,525, or 8.1%, to $259,205. The percent of original list price received was 96.2%, an increase of 1.3% from 2015, and the number of days from list to close dropped yet again, this time to 103 days, a decrease of 11.2%.
Just as in every other month this year, the most significant indicator of future growth, the number of accepted offers that have not closed, saw a gain of 27% to 3,382.
We normally see a spike this time of year as buyers seek to close deals, but with the anticipated notch up in interest rates, there's definitely a little extra pressure on buyers. With winter approaching, which is the slowest homebuying season, we expect to see the rush slow down. But with inventory plummeting and population anticipated to continue expanding, for now, the rush is on. Instead of a wild dash in hopes of finding the home of your dreams, contact us so you can stake your claim for the best home value.