As a photographer Robert Vegas Bob Swetz has always been fascinated with clouds.
So much that on September 22nd 2008 Robert Swetz founded a group at the ActiveRain network called ...
CLOUDS AT ACTIVERAIN (clouds attached)
Here are a couple photos with some interesting clouds.
The first photo was taken on a drive to Seward Alaska from Anchorage in spring of 2016.
And the photo below was taken overlooking the Cook Inlet off the Kenai Peninsula Spring of 2016.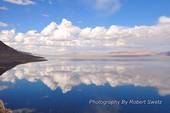 This group is for photos of Clouds, Rainbows and any photos of the sky! I am always looking at the sky because I believe there is something out there that is very unexplainable! Clouds are very interesting because they can take on many different shapes and forms! Robert Swetz, Founder (Vegas Bob)